Unless otherwise indicated, the articles here and in the
Archive
appeared on
www.globalresearch.ca
---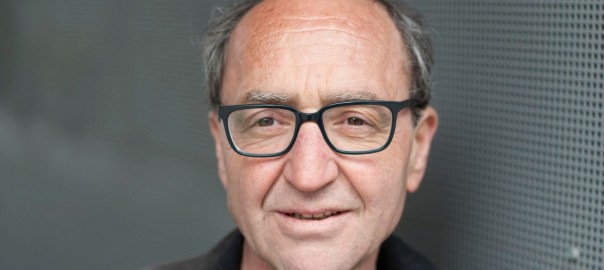 Turkish Referendum: The Price of Winning
By Muriel Mirak-Weissbach
–
Special to the Mirror-Spectator
BERLIN — The "Yes" vote in the Turkish referendum may turn out to be a Pyrrhic victory for President Recep Tayyip Erdogan. Not only was the reported margin in favor of the constitutional changes far slimmer than Erdogan's AKP party and pre-election polls had expected, with only 51.4 percent of the vote, but the political fallout in Europe may be profound.
In Germany, which has the largest Turkish community in Europe, the political class clearly favored a "No" vote, on grounds that the constitutional changes would grant Erdogan the status of President-for-life currently enjoyed by some potentates in Asia and Africa; not only would he be able to occupy the bombastic presidential palace for more than another decade, but he would be able to rule virtually unopposed by parliament or other political institutions. The blatant violations of human rights and basic civil liberties, especially since the attempted coup last summer, have left no doubts about the policy options that the super-president will pursue.
German leaders responded cautiously but clearly to the first news of results. Foreign Minister Sigmar Gabriel advised all to maintain "cool heads" and to proceed with prudence. And in a joint statement issued by him and Chancellor Angela Merkel on April 17, the message was that Berlin expected the Turkish government to "seek a respectful dialogue with all political and social groups in Turkey." They said the very close vote meant a "huge responsibility for the Turkish leadership and for President Erdogan personally." Following weeks of Germany-bashing by Erdogan, who went so far as to accuse Merkel et al of Nazi methods, the popularity of the Turkish president in Berlin had hit rock bottom. But that is not the primary concern for Germany's politicians. As reflected in commentaries by experts on election night, there are reasons to fear that Turkey, now divided as never before, could become the theater for violent political conflict.
EU Shuns Dictatorship
The clearest message issued by German politicians was that the transition to one-man rule in Ankara would snuff out whatever hopes remained of Turkish entry into the European Union. CSU chairman Manfred Weber said "full membership for Turkey could no longer be the goal," and that European heads of state and government would have to review their relationship to Turkey at their upcoming meeting in two weeks. The deputy chairwoman of the CDU, Julia Klöckner echoed this view, saying "the door to an EU membership is now definitely shut," adding that financial support for the process would also end. European politician Elmer Brok, also from the CDU, was more cautious, in light of the fact that such a large portion of Turkish voters had voted against the changes. He did, however, stress that if Erdogan were to make good on his promise to reintroduce the death penalty, that would terminate the EU access process immediately.
On the left of the German political spectrum, demands for concrete action prevailed. Both the Left Party and the Green Party called for Germany to withdraw its 260 troops currently stationed in Incirlik and to halt all weapons deliveries to Turkey. Cem Özdemir, co-chair of the Greens, directed his attention to the Turkish voters in Germany, 63 percent of whom had voted "Yes." His message was that those living here would have to commit themselves fully to upholding the constitution, the German constitution that is.
---
Cloak and Dagger in German-Turkish Relations
By Muriel Mirak-Weissbach –
Special to the Mirror-Spectator
BERLIN, APRIL 6, 2017— The news that the Turkish intelligence agency MIT was not only spying on German citizens in their home country, but had requested help in this pursuit from the German intelligence service BND, signaled a new low-point in Berlin-Ankara relations. Relations had already been poisoned by wild accusations made by Turkish President Recep Tayyip Erdogan against the German government and Chancellor Angela Merkel that she was "Nazi-like" and "using Nazi methods." The resulting controversy regarding whether or not to allow AKP politicians to campaign in Germany for a "yes" vote on the upcoming referendum ended in a decision, by Ankara, to cancel all such planned events. That seemed to lower the political temperature.
Then last week several German press outlets revealed the espionage activities. As reported, the MIT had given a list to its German counterpart during the Munich security conference at the beginning of the year. The list had 358 names of people the Turkish secret services alleged were terrorists and/or linked to the Gülen movement which Erdogan holds responsible for the failed coup attempt last summer. The MIT was seeking help from its German counterpart in gathering information about these people. Instead, the list arrived on the desks of the government, the German Criminal Police BKA, the Office for the Protection of the Constitution and police. Interior ministries of the federal states then informed the individuals named, out of concern for their security. Among the names were political figures; Michelle Münterfering, wife of the former SPD leader Franz Münterfering, and Chairwoman of the German-Turkish Parliamentary Group was the most prominent.

Backlash
It was the proverbial straw that broke the camel's back. Not only did the news become very public, but political figures took the gloves off. Televised talk shows on national channels have been focusing increasingly on Turkey and the growing tensions. During popular round table discussions hosted by Maybrit Illner or Anne Will on prime time shows, typically there are a couple of prominent German politicians, an intelligence expert or two, and one or two Turkish-Germans, one of whom will struggle to argue for the AKP position. On March 31, Parliamentarian Münterfering herself appeared, and said, though in that position she had always been open to dialogue even with difficult interlocutors, here a new limit had been reached with such methods. Sabine Leutheuser-Schnarrenberger, a former Justice Minister from the liberal party FDP, who had met with journalists in Turkey, denounced the list, stating, "There is no danger represented by these people. The list is a notion to the German intelligence services [that they should] violate fundamental rights."
The pro-Erdogan position ritually presented in these talk shows is that the Gülen crowd are terrorists, having attempted a violent coup, and that it is the duty of the Germans to hunt them down for prosecution. The most explosive response to this line of argument came during this show from Erich Schmidt-Eenboom, an intelligence expert, who exposed the charges of Gülen's culpability as phony. "Turkish espionage was always known," he said, "but it has gotten more aggressive since 2013." Following the protests at Gezi park, he said that German-Turks came more under surveillance, "and then the pseudo-coup in July only increased Turkish paranoia." When the term "pseudo-coup" provoked objections from Haluk Yildiz, from the Turkish side, Schmidt-Eenboom went on to say that the BND and CIA had concluded that it was "a pseudo-coup, staged by Erdogan, to prevent a possible real coup." As for the Gülen movement, he said the BND shared the view that it "is definitely not the party responsible for the coup." Commenting on the extent of Turkish espionage in Germany, he said, "Even the Stasi [Communist East German Security] did not manage to build such a vast network of agents in the Federal Republic of Germany." (He also had pertinent remarks about "something like a jihadist highway," that Turkey had until 2014, along which "it sent fighters from Libya and other countries over the border.")
That the network is vast has been documented in recent weeks. In February, law enforcement agencies raided homes, mosques and offices of DITIB, the Turkish-Islamic Union for Religious Affairs, the largest organization representing the Turkish community in Germany. It depends directly on the Diyanet (Presidency of Religious Affairs) in Turkey and came to the attention of German authorities after reports that its representatives, especially imams, were collecting information on persons of Turkish background who had contacts to the Gülen schools or other entities. Teachers and imams were supposed to report such persons. DITIB has also come under scrutiny for allegedly promoting violence; since September 2016 all imams who tend to persons in prisons have been required to undergo checks by the Office for the Protection of the Constitution, but the vast majority of DITIB imams in North Rhine Westphalia, for example, declined to do so. Thus, if 117 DITIB imams worked in the prisons in 2015, only 12 now do so.
The scandal of spying on German citizens suspected of links to the Gülen movement has generated fear among Turkish-Germans who are opposed to Erdogan and has created a serious conflict between the pro- and anti-Erdogan factions in the Federal Republic. Not only: as Zeit online, among other press reported recently, increasing numbers of Turkish citizens who fear for their safety at home are seeking asylum in Germany. The Federal Office for Migration and Refugees (BAMF) has received 262 applications for asylum, presented by Turkish diplomats and military officials.

Spying in Turkey
Not infrequently, pro-Erdogan representatives in the talk shows will accuse Germany of spying in Turkey. Schmidt-Eenboom was blunt in his response. Yes, the BND spies in Turkey, and also in other countries, as other foreign intelligence agencies also do. In fact, the information about Turkish support for jihadists had been obtained through wiretapping of phones in the presidential palace, by the NSA among other western agencies. Schmidt-Eeboom justified the actions thus: "Erdogan is a neo-Ottoman. He is striving to establish a Eurasian Islamist state, with territorial claims vis-a-vis Greece, Bulgaria and northern Iraq." That is something that needs to be monitored.
---
Analysis: The Sick Man on the Bosporus

By Muriel Mirak-Weissbach
Special to the Mirror-Spectator –MARCH 23, 2017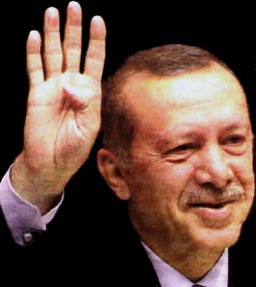 BERLIN — In the late 19th century, the cliché phrase making the rounds of the imperial palaces in Europe, was that the Ottoman Empire, a creature in which they all had their vested interests, was the sick man of Europe. The means the Great Powers devised to cure the problem led to world war, in the course of which they divvied up the dismantled empire, carving out new puppet states on the geopolitical map. Not a few of our contemporary political analysts trace the origins of the current wars and crises ripping through the region back to that catastrophic conflict a century ago. Today leading figures in European democracies are beginning to wonder if there might be a new form of illness manifesting itself, this time in modern-day Turkey. This time the threats of conflict are emanating from the palace of the would-be new sultan.
Referendum for Dictatorship
The ostensible casus belli in the escalating conflict between Turkey and Europe, especially Germany, is the April 16 referendum on the introduction of a presidential system which would grant the Turkish president powers so vast as to eliminate checks and balances on the part of other institutions like the judiciary and parliament. In what is shaping up as a tight race, the ruling AKP seeks to win over Turkish citizens living abroad for a "yes" vote and therefore demands the right for its politicians, be they government representatives or party officials or not, to campaign freely in Germany, the Netherlands, France and other countries with a Turkish community. The AKP has cheerfully ignored the fact that such campaigning abroad is in flagrant violation of Article 94/A of Turkish electoral law.
It has been more difficult for Recep Tayyip Erdogan and his party to ignore the laws of the countries which would host such campaign rallies. The rallies in the Netherlands and Germany have met resistance, either due to concerns for public safety, or to Turkish non-compliance with formal and logistical conditions for room rentals, etc. The deeper reasons are political. This year is election year in several countries, most recently in the Netherlands, and rightwing populists, like Geert Wilders, have been fueling anti-Islamic hatred and fears in their bid for votes. The concern is that fiery nationalist speeches by Turkish campaigners could provoke violent responses in the streets, and drive panicked voters to support the anti-Muslim populists at the polls.
Prime Minister Mark Rutte won the Dutch elections on March 15, in part thanks to his resolute stand against planned campaign appearances by Turkish politicians. First, Dutch authorities refused to grant landing rights to the plane carrying Turkey's Foreign Minister Mevlüt Çavusoglu, then Family Minister Fatma Betül Sayan Kaya, who tried to enter Rotterdam by car, had her convoy turned back. The Turkish response to these rebuffs was violent, at least on the verbal plane. During an election rally in Antalya, Foreign Minister Çavusoglu said after the election results had been made known, that there was no difference between the social democrats, Rutte, and the "fascist" populist Wilders: "They are all the same." The Netherlands was "the capital of fascism," in his view, and he vowed that "there will be repercussions" for his having been prevented from speaking. Erdogan went so far as to accuse the Dutch of genocide, charging that they had massacred 8,000 Muslims in Srebrenica in 1995. (In point of fact, it was the Bosnian Serbs who did the killing of the Muslim men and boys, and the Dutch contingent of UNPROFOR soldiers who failed to prevent the slaughter.) Erdogan's government then announced political sanctions against the Netherlands.
In Germany, the Turkish community is the largest in Europe, with 1.4 million eligible voters, enough to decide the outcome of the referendum. In response to refusals on the part of local and state authorities to allow Turkish politicians to campaign, Erdogan and other leading figures have wielded the "fascist" epithet, and have charged Germany with protecting terrorists. Erdogan first accused the Germans of using Nazi methods, then attacked Chancellor Angela Merkel personally; on March 19 at a meeting of an Islamic organization in Istanbul, he used the familiar "Du" form to say, "You [Merkel] are using Nazi methods. Against whom? Against my Turkish brothers in Germany and the ministers." He said he 'thanked God" that German-Turkish journalist Deniz Yücel had been apprehended, formally placed under arrest and sent to prison. The journalist who writes for "Die Welt" is a "terrorist agent," Erdogan said, and would have to answer to the "independent" Turkish judiciary. According to a report in the tabloid
Bild Zeitung
, Erdogan also said, referring apparently to the Europeans, "If they could, they would build gas chambers again."
And Berlin's Reaction?
Chancellor Merkel is known for her rationality, and her ability to keep cool under exasperating circumstances. During her recent Washington visit, she lived up to this reputation. In the case of Erdogan, she has labored to maintain a rational attitude, resolutely rejecting all slanders he has levelled against Europe, Germany and her personally. To Ankara's repeated accusations that the Dutch were "fascists," she pointed out the cruel irony that it was the Dutch who suffered immensely under Nazi occupation, and pledged her total solidarity with the Rutte government. As for "Nazi methods" in the Federal Republic of Germany, she has said it is almost impossible to reply seriously to such outrages. Her spokesman Stephan Seibert dubbed the name-calling "recognizably out of this world," (or, to put it more colloquially, "off the wall"). Seibert added that the Chancellor did not have any intention of "participating in a competition of insults." On March 20, after the umpteenth instance of Nazi-baiting, Merkel put her foot down, reiterating that "the Nazi comparisons from Turkey must stop…. No ifs or buts." Such comments, she said, "break every taboo, without consideration for the suffering of those who were persecuted and murdered by the Nazis." She said a verbal note from her foreign ministry had been delivered to Ankara in which the German government "reserved the right to take all necessary measures," including reconsideration of certain approvals. The "approvals" refer to campaign appearances by politicians and also – most importantly – to facilities to allow Turkish citizens to cast their votes in the referendum, in polling places set up for them in Germany.
Erdogan and company have also blamed the Germans and Merkel personally for "supporting terrorists," and by this they mean associates of the Gülen movement. In an interview to "Spiegel", the head of the BND (German Federal Intelligence Service) Bruno Kahl had questioned the credibility of Turkish assertions that the Gülen movement were the driving force behind the failed coup attempt last year. Defense Minister Fikri Isik, according to "Anadolu" press agency, said this raised the question, "whether the German secret services are not behind the coup."
Several German political figures have addressed the singular behavior of a national leader such as Erdogan. Newly elected SPD chairman and Chancellor candidate in the upcoming elections Martin Schulz remarked on national television March 19, "That a head of state of a friendly country should insult the head of the government of this country is a piece of impudence." Someone has to tell Erdogan at some point, he said, that he "cannot trample on all practices of international diplomacy." But, "that is what he does however." And such behavior "is not worthy of a head of state," he said, adding that Turkey was becoming increasingly authoritarian.
What Honor?
Among those who have earnestly sought to understand the bizarre behavior of Ankara's political elite, Michael Martens of the
Frankfurter Allgemeine Zeitung
has pointed to the misplaced notion of "honor" that several high-ranking representatives have displayed in their objections to being denied campaigning rights abroad. When Justice Minister Bekir Bozdag swears they will "not allow anyone to injure the honor of the Turkish nation and the Turkish state," or his colleague in the foreign ministry characterizes the Dutch position as "an affront to the honor of the Turks," Martens says that, to the ears of someone from northwestern Europe, this has a distant ring to it, as if coming from the days of Emperor Wilhelm. Such notions of honor may also be found in southern European countries, Spain, Italy and Greece, for example, but Martens sees this more extreme form as a relic from the heritage of Ataturk — with an Islamic touch. The state, as Martens summarizes the notion, should control everything, and if it does not, it should then rally the people around a strong leader, who defends the honor of the nation against the perceived enemies. His
FAZ
colleague, Rainer Hermann, a senior journalist and long-term Turkey expert, has identified authoritarian trends in other aspects of behavior among these politicians, including in hand gestures. For instance, Erdogan has been observed raising his right hand, with the four fingers upward and the thumb across the palm — this is apparently a gesture imported from Egypt, where it was used to signal opposition to Al Sisi, before becoming a standard symbol of the Muslim Brotherhood. Other leaders have been using gestures associated with the nationalist Grey Wolves.
Aside from the folkloristic flavor of such details, they serve to underline the trend towards extreme nationalism, which coheres with the aggressive name-calling directed at Merkel and Europe.
More than Metaphor?
The gutter level to which Ankara has dragged down political discourse is without precedent in the recent period. One is unsure whether to merely chalk up such talk to bad taste, ill manners or the like, or to read more sinister intent into the words. What should one make, for example, of the remarks made by Foreign Minister Cavusoglu about the Dutch political players, both populists and not? "They have the same mentality," he said. "And this mentality will soon lead Europe to the abyss. Soon religious wars could and will break out in Europe." Is this a threat or a promise? Or should one read the latest directives by Erdogan to Turks living in what he considers "fascist" Europe as sarcastic banter or serious marching orders? Speaking at a rally on March 17, he called out to Turks in Europe: "Don't have three children, have five," he said, "because you are the future of Europe." This would be "the best answer that you could give to the impertinence, animosity and injustice that they are dealing you." Does he really envision a future Europe dominated by Turks? If so, this would play into the hands of the Islamophobic populists like Wilder, Marine Le Pen and the Alternative for Germany party. Is that the intent?
Or did the CDU deputy chairwoman Julia Klöckner get it right when she asked simply, "Has Mr. Erdogan lost his senses?" Perhaps the man on the Bosporus is not well. Perhaps he is sick. Or maybe, she suggested, "Mr. Erdogan simply needs a comprehensive seminar in history, manners and understanding among peoples." Not a bad idea; that history lesson might begin with the fall of the Ottoman Empire.
---
AKP in Campaign Frenzy: Crossing the Red Lines
By Muriel Mirak-Weissbach –
Special to the Mirror-Spectator – MARCH 9, 2017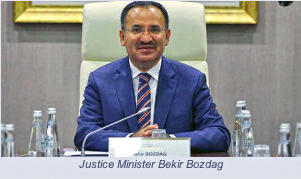 BERLIN — Few could have imagined the depth to which relations between Germany and Turkey have sunk over the past weeks. No matter how accustomed one has become with outrageous statements issuing from Ankara, who could have predicted that Turkish President Recep Tayyip Erdogan would accuse the government of Angela Merkel of "Nazi practices"? On March 5 in a speech in Istanbul, Erdogan, addressing Berlin, said there was "no difference between your practices and the Nazi practices in the past." He was referring to the cancellation of rooms in German towns, for political campaign speeches planned by Justice Minister Bekir Bozdag and Economics Minister Nihat Zeybekci. Bozdag had reacted with accusations of "fascist methods," but Erdogan went the extra mile.
The reasons given for the cancellations were technical; in one case, no lease for the room had been signed in advance, in another, there were concerns that local authorities would not be able to provide adequate security on short notice for predictably large crowds as well as expected protesters. Zeybekci did end up speaking on later dates in two cities. In Leverkusen on March 5, he appeared at a cultural event commemorating the anniversary of the death of a Turkish musician, and later in Cologne, he held a political meeting, which was billed as a private affair, in a rented hall of a hotel.
Aside from such technical considerations, such as the fact that by law in the German Federal Republic, municipal authorities are responsible for deciding on whether or not to host political events in their cities, what is at issue is political. Those Turkish figures eager to speak in Germany, whether government members or not, are members of the AKP, and want to campaign among Turkish citizens living in Germany, to win their support for a "yes" vote in the upcoming referendum. The referendum, set for April 16, is to decide whether or not Turkey adopts a presidential system which would expand the powers of the president to such an extent as to establish an authoritarian one-man rule.
How Much Freedom of Speech?
The German Constitution guarantees freedom of speech, and not only for German citizens. Political campaigning even by non-Germans, has occurred; everyone remembers Barack Obama's mass rally in Berlin in July 2008. So why should there be such a fuss about a Turkish minister or even Erdogan himself coming to whip up support for the referendum?
The question has not only aggravated tensions between the two governments, it has created rifts among the German political class, across the party spectrum. Is it not a contradiction in terms, some argue, to grant freedom of speech to those who are organizing a system that will limit that and other freedoms? Should such campaigners not be forbidden to speak here? Hans-Peter Uhl of the CSU openly called for a ban on such speeches. Or should freedom of speech be granted, even to those preparing to eliminate it, but on certain conditions? For example, as Green Party co-chairman Cem Özdemir proposed, let them come, let even Erdogan himself come to campaign, but on condition that the opposition in Turkey be allowed the same rights. Özdemir suggested he and others of his political outlook be allowed to hold campaign rallies in Istanbul's Taksim Square. Or, as he and others have demanded, let the Turkish authorities release German-Turkish journalist Deniz Yücel, who has been arrested on charges of "terrorist propaganda" and "incitement." (In an address on March 3, Erdogan accused Yücel of being "a German agent" and a "PKK representative.")
Others argue that, precisely because Germany protects free speech, it should shun any form of limitation. This is the official government position; as Merkel's spokesman Steffen Seibert stated, "The German government deplores the fact that freedom of speech and freedom of the press are currently limited in Turkey to an unacceptable degree. If we deplore this in another country, then we should be even more alert to make sure that freedom of speech is respected, within the framework of the law, in our own country. We should demonstrate what we demand from others." Taking the high ground, German President Joachim Gauck said there was no need to ban such speeches. "Are we, the democratic middle," he asked, "so weak that we have to fear the arguments of those whose views we do not share, that we have to prevent them from speaking in public? I do not see this weakness," he said, and added, "We should not make them a present of our fear."
Berlin's Response
Concrete steps taken by the government have been diplomatic in nature. On March 4, following protests from Turkey against the cancelled speeches, Chancellor Angela Merkel called Turkish Prime Minister Binali Yildirim and, after an hour-long conversation, the latter said it had been "good and productive." He said the Turkish government would "somewhat alter its electoral tactics," alluding to planned events in Germany. As for Merkel, her spokesman Seibert merely confirmed that the call had taken place, without details.
But then, the very next day Erdogan raised the stakes by comparing the practices of today's German government to those of the Nazis. Just hours after making this wild accusation at a rally, he added fuel to the fire, saying, Germany had nothing to do with democracy. "I thought National Socialism was a thing of the past, but it is continuing," he was quoted by Anadolu news agency. And, as for possible plans to visit Germany himself, he said, as Anadolu reported, "If I want to, I will come tomorrow. I will come and if you don't let me in or don't let me speak, I will stage an uprising."
The outrage was massive. On March 6, Chancellor Merkel herself denounced the affront in no uncertain terms. She referred to "the recent statements by Turkish government representatives, even by Turkish State President Erdogan, in which the Federal Republic of Germany has been compared to National Socialism. I tell you quite honestly," she said, "one can actually not seriously comment on such misplaced utterances. There can be no justification for them whatsoever." Turning to "all these serious differences of opinion between us and Turkey," she said they now appeared on the table "in all clarity and, as far as we are concerned, on the basis of our values, that is, freedom of opinion, of the press, of speech and of assembly." She made clear that "appearances by Turkish government representatives" are allowed in Germany, "within the limits of the law" and if they are "scheduled in an orderly and timely manner, and granted permission." She included in her remarks the demand that Yücel be immediately freed.
Where will this all lead? Foreign Minister Sigmar Gabriel announced he would meet with his Turkish counterpart on March 8, in an effort to prevent "friendly relations between our two countries," as he put it, "from being wrecked." Those in Berlin, like Merkel and Gabriel, who seek to avert a total crisis are doing so in view of multiple considerations, among them Turkey's status as a NATO member and a trade partner. Furthermore, Turkey could back out of its agreement on refugees; Erdogan has publicly threatened to open the borders and let the refugees flood Europe, especially Germany. This fact has led German opposition figures to accuse Merkel of succumbing to blackmail.
Madness and the Method
One further question being debated pertains to the rationale behind the exacerbation in relations: why is Erdogan going so far? Although some analysts attribute this to a well-known syndrome of narcissism, and conclude that the person is essentially out of control, yet, there may well be method to this brand of madness. According to one hypothesis, the AKP machine is not as confident of a "YES" vote as it pretends to be. This has generated a climate of near hysteria in some quarters, if press reports are true that inside Turkey, any public use of the word "NO", in advertising against smoking or the like, for example, is being suppressed.
On the more rational plane, recent polls point to a very close race; this means that the 1.4 million Turkish eligible voters in Germany could be the swing factor. Not only are public campaign events vital in whipping up support, but outrageous attacks, like the Nazi-baiting and other verbal violence, launched by Erdogan et al are calculated to provoke negative reactions from Germany, thus feeding into paranoid fantasies. The intention would be to convince Turks living in Germany that they are being discriminated against, and therefore should support the strongman who defends their identity. One should not forget that, during a campaign rally in Germany held in February 2008, Erdogan called on his compatriots to protect their culture, religion and identity, declaring that "Assimilation is a crime against humanity." If the man-on-the-street interviews with Turks in Germany that appear on television newscasts daily are any indication, the conflict that has erupted is increasing in intensity, passion and irrationality.
---
In Praise of Folly
By Muriel Mirak-Weissbach
– Special to the Mirror-Spectator
ROSENMONTAG, Germany MARCH 2, 2017 —
If it were not so tragic, it would be comical. That might be one way of reflecting on current political developments. But then, perhaps the best way to deal with the tragic, as Shakespeare has taught us, is to turn to comedy: to use it, especially in the form of ridicule, as a weapon against those characters who would lead us to doom with their insane political designs.
In Germany, the tradition of political carnival goes back centuries, in Mainz, for example, it reaches back to the Napoleonic period, more than 200 years ago. In the days preceding Ash Wednesday, when Lent begins, carnival clubs throughout the country organize festive gatherings, where thousands of citizens, including prominent public figures, put on extravagant costumes and enjoy an evening of high-level political cabaret. No holds are barred. In this, known as the "fifth season" of the year, in which the "fools"—in the Shakespearean or Erasmian sense — reign, everything and anything is allowed. What no editorialist or news commentator would dream of putting into words any other time during the year, now is not only permitted but celebrated and cheered. Mainz and Cologne, both arch Catholic cities, represent the oldest and richest carnival culture, and every year their televised celebrations are followed by millions of viewers. Cabaret artists rise to the podium and hold their carnival speeches, traditionally composed in humorous couplets and aimed at figures in the public domain.
Then on Rosenmontag, the Monday before Mardi Gras, the carnival fools take to the public streets, as cities like Mainz and Cologne (but not only) play host to parades that conquer the main avenues and squares for the entire holiday. Here it is the creative floats that dominate the scene.

Erdogan Superstar

This year Turkish President Recep Tayyip Erdogan was the star of the show. Or almost. Given the relation of forces between superpowers and lesser allies, one should have expected this to be the case. President Donald Trump, who was making his debut not only in Washington but also in carnival this year, was for sure the number one attraction, both in the carnival gatherings and the parades. Every session had its own German Eric Baldwin counterpart, who would huff and puff and bring the house down. And every one had its message to the new US President and to the man in power in Ankara. To both it was a clear challenge to their megalomaniacal delusions, and a courageous defense of freedom in all those forms guaranteed by the constitutions of both the US and Germany.

In Germany, the issue of freedom of expression has become a flash point in relations with Turkey, especially since a German comedian presented a poem deemed offensive to Erdogan on television, and the Turkish president reacted with a legal suit (http://www.mirrorspectator.com/2016/04/14/turkey-asks-germany-to-prosecute-comedian-over-erdogan-poem). Now the issue has become even more explosive, since a German journalist of Turkish descent Deniz Yücel, who writes for Die Welt, was detained in Turkey on suspicion of support for a terrorist organization. In the carnival evening in Mainz, one cabaret "fool", dressed in the garb of a Catholic churchman, railed against Erdogan and then concluded with a provocative note: Erdogan, take me to court!

It was on the streets that the challenge to the Sultan on the Bosporus was most eloquent. Three floats in the different parades captured public attention. One showed Erdogan seated on mobile lawnmower (you know, the kind used probably to keep the golf greens tidy), happily mowing down domains identified by signs as "freedom of opinion" and "democracy." Another showed Erdogan as a wild-eyed sultan, lashing out at an utterly harmless, small carnival figure. Interesting is that instead of "Erdogan," the name given on the float is "Erdowahn," a play on words: "Wahn" in German means madness. The other large float showed Erdogan seated, and he is painting a building. It looks like a villa, at least there, where he is working; but, since the float is very long, one sees that the other half of the building is a prison. The image pits Erdogan's 1000-room presidential palace against the reality of Turkish prisons, in which God knows how many innocent citizens are being detained.

The Narcissist's Dilemma

How Erdogan will react to the robust treatment he has received from Germany's carnival culture this year is an open question. He could, of course, choose to bring law suits for defamation against those who have ridiculed him. Any attempt to use diplomatic channels to punish or silence those responsible would be met with rejection and then more ridicule. In Germany, as opposed to Turkey, freedom of opinion and of the press, as guaranteed by the constitution, is also respected.

But perhaps all this is totally off the mark. Perhaps the greatest pain that Erdogan is suffering is not as a result of the fact that he has been so comically abused by German comedians and carnival fools. Perhaps more offensive to his narcissistic self is the fact that on the streets of Germany's carnival cities he has had to play second fiddle to that American infidel currently occupying the White House.




---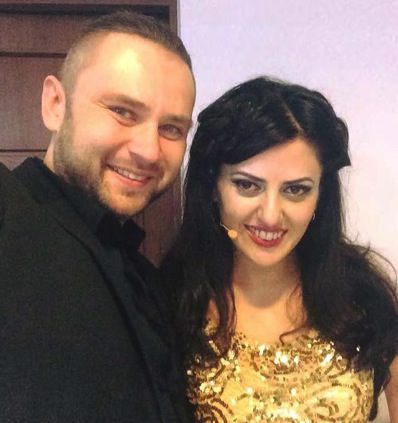 Lusine Arakelyn with a great solo violinist Maryan Mario Lomaha


By Muriel Mirak-Weissbach
Special to the Mirror-Spectator – FEBRUARY 23, 2017
WARSAW — "Incredible Lusine Arakelyan gave a great New Year's concert at the Warsaw concert hall in front of 1,200 guests. Her beautiful voice and great musical experience are unforgettable. The audience gave her several standing ovations. The orchestra conductor also praised her voice and performance." This is how singer and music critic Kristina Sulzichka put it in a review of the event.

Not only in Warsaw, the country's capital, but in six other cities, music lovers had the opportunity to hear this truly incredible Armenian soprano sing. The special holiday season tour took her to Pszczyna (Pless), Tarnow, Lublin, Znin, Gdynia and Czarna, from just before Christmas to the end of January. Invited by AVIP production, whose conductor is Wojciech (Woytek) Mrozek, she performed with several orchestras, among them the INSO chamber orchestra, the Philharmonic symphony orchestra of Lublin, both from Poland, and with the Ternopil philharmonic and the Lomagos band, both from Ukraine. In addition, there were two mixed Polish-Ukrainian orchestras.

Although soprano Lusine Arakelyan is just embarking on a promising career, her repertoire is already vast, and challenging. During her tour, she sang arias from Verdi's La Traviata, Puccini's Gianni Schicchi, Kalman's Silvia, as well as Gypsy Love and Giuditta by Lehár. Performing with so many orchestras gave her the opportunity to sing with different soloists, among them the Leon Voci four tenors from Ukraine, soprano Natalia Prisich from the Ternopil philharmonic, famous mezzosoprano Agata Sava, Warsaw opera tenor Leshek Swidinski and Maryan Mario Lomaha, a "fantastic violinist" (in Lusine's words) from Ukraine. Not only singers but also ballet dancers from the Lvov opera and ballet theatre (Ukraine) were part of the program.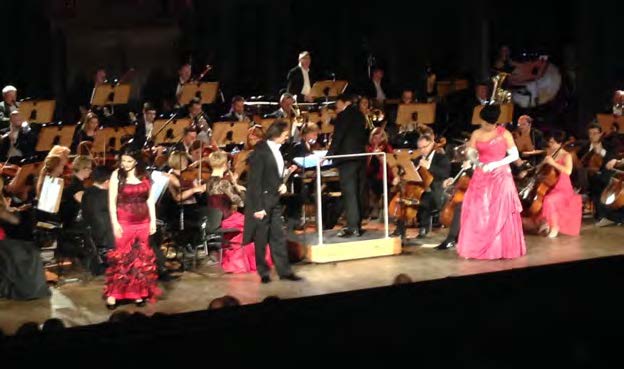 Brindisi from Verdi's La Traviata, with Swidinski and Sava


From Gyumri to Berlin

Arakelyan comes from Gyumri, the cultural capital of Armenia. She completed her studies at the Octet music school there, before continuing her studies in Yerevan. In 2008 she began her activity as a soloist at the Ghazaros Sarayan Opera studio at the conservatory in Yerevan.

It was during the festive inauguration of the new Octet music school in Gyumri on September 20, 2013 that my husband and I first met Lusine. The famous school, which had been obliterated in the 1988 earthquake, had managed to maintain its excellent musical instruction over two decades, under unbelievable conditions, as teachers held classes in containers and shacks (domiks). That was the state of affairs when we first visited in 2008. Thanks to the generous efforts of several large donors, among them Mediamax, the Fund for Armenian Relief (FAR), the Australian organization "Do Something" and the Mardigian family foundation in the USA, a beautiful new school was built and opened in 2013. Our small private foundation, established a year earlier, organized for a new Blüthner grand piano to be donated to the school.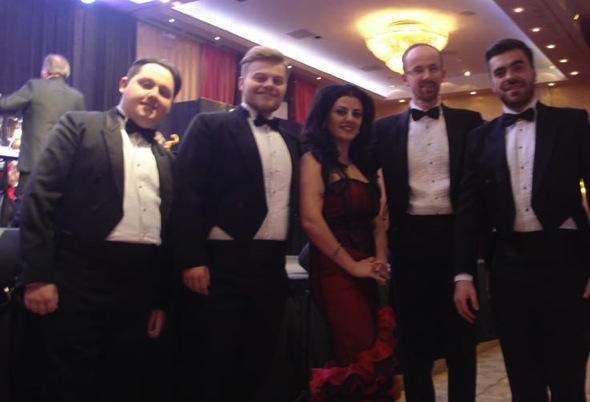 Leon Voci Tenors Nazar Tatsyshyn, Roman Khava, Ihor Radvanski, Andrey Stetshki



At the conclusion of a grand ceremony, presided over by the highest representatives of Armenia's government and church, as well as the donors themselves, students of all ages and graduates offered an outdoor concert with instrumental and vocal works from both the classical repertoire and traditional Armenian music. Lusine Arakelyan, a soloist at the program, overwhelmed the guests with her powerful voice and moving delivery.

Eager to continue her education in Germany, she arranged a tour and in spring of 2014 she arrived in Berlin. There she did auditions and presented a concert at the Church of the Redeemer, which we attended. She won the second prize at the 3rd International Komitas Festival at the Schloss Prötzel in June. It was following this visit that she received an invitation to go on tour in Poland.

From Armenia to Poland … and Italy and Spain

In October of that year, she performed in several concerts in Katowice, Poland, at the invitation of Director Grzegorz Mierzvinski. Accompanied by the Kopalnia Wegla Kamiennego Murcki Staszic Orchestra, she made her official debut as a soloist and presented 12 pieces, by Komitas and Dolukhanyan, among others.

A year later, Arakelyan flew to Rome to participate in the Fourth Master Class in Opera Singing (Canto Lirico) in Trevigano Romano near the Italian capital under the direction of Italian soprano Stefania Bonfadelli and conductor Simone Maria Marziali. She then flew to Barcelona to take part in the Montserrat Caballé International Singing competition.

When we visited Armenia in April of last year, Arakelyan invited us to attend a concert at the Alexey Hekimyan music school in Yerevan, where she has been teaching. She organized the concert as a gesture of thanks to our foundation for having defrayed her travel costs for the European visits. In a packed recital hall, we enjoyed the musical offerings of the students there, from instrumental ensembles, including traditional Armenian works, to vocalists, among them two very young, very talented students of Arakelyan.

Next Steps in Europe

Writing to us last week after her return home from her most recent Poland tour, Lusine was full of enthusiasm. The most important performance, she said, was at the Lublin philharmonic, where she was the only Armenian participating in an International Festival of Vocal Pieces. She was particularly honored by the director Jan Sek, who told her that they had organized a special concert in commemoration of the Armenian Genocide.

"The whole tour was like a dream," she wrote, "it was wonderful to work with big orchestras and different opera singers on the big stage." She was full of praise for the musicians as well as for the "super ballet dancers from the National Ballet of Lvov (Ukraine)". After the concerts, she said, people always came up to congratulate her on her voice, which they said was "beautiful and rich in colors."

Next on her schedule is a trip to Germany this summer, where she will do another round of auditions. At the end of her review, music critic Krystyna Sutzycka had written, "I wish Lusine great success and an international career." We certainly do wish her that as well. She has a rare voice and capacity to communicate profound emotions and ideas through great music. Who knows? Perhaps she could travel to the US for a tour….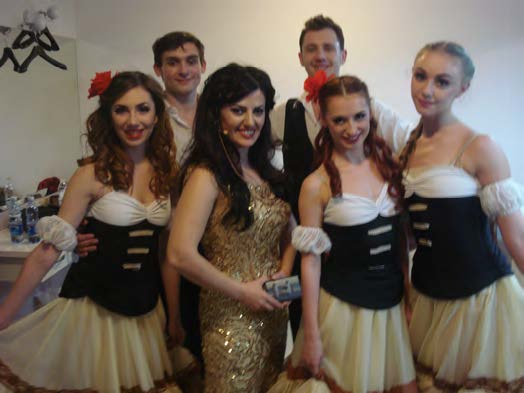 Czarna concert with dancers of the Opera and Ballet theatre of Lvov


---
Architecture as Witness to Genocide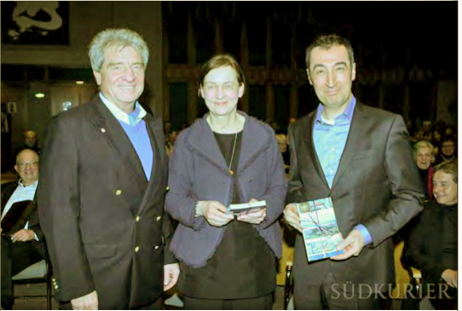 From left, Frank Hämmerle, Dr. Regine Randhover, German-Armenian Society board member and
scholar who introduced the Exhibition, and Cem Özdemir (Photo Courtesy of Süd Kurier)
By Muriel Mirak-Weissbach – Special to the Mirror-Spectator – FEBRUARY 16, 2017
CONSTANCE, Germany — For almost a decade, a photographic exhibition on the "Nakba," the expulsion of the Palestinians from their lands in 1947-48, has been travelling around Germany, and in virtually every site, the organizers from the Association of Refugee Children in Lebanon have run up against opposition. Pro-Zionist groups have mobilized to have the exhibition rooms — often in universities — cancelled, arguing that the exhibition is anti-Israel, or even anti-Semitic. The reason? According to official Israeli historiography, there were no expulsions, killings or seizure of Palestinian lands. Some say the Palestinians as a people never existed, or if they did, not in that geographical location.
Armenians in Germany are experiencing something very similar. It is not the Zionists but the pro-Turkish lobby that is intervening to protest a travelling exhibition that documents what happened to the Armenians in the Ottoman Empire in 1915. The show, titled, "1915-2015: Armenian Architecture and Genocide," is organized by the German-Armenian Society, and has appeared in almost a dozen cities thus far. Last week the local authorities of Constance, a city in southern Germany, held the opening in an atmosphere of extreme polarization. The Turkish General Consul from Karlsruhe had sent a letter to the Constance administrative body, expressing the disappointment of the Turkish community in Germany with the event.
In his opening remarks at the vernissage on February 8, the head of the Constance local administration, Frank Hämmerle, reported his amazement, that he had been criticized by both Consul Cem Örnekol and a local Turkish-German community group. "The Consul General," he said, "writes that the exhibition provoked 'deep disappointment' in him, and he pointed to the fact that this exhibition may have a negative impact on 'the city of Constance,'" Hämmerle stressed, "in its desire to establish a partnership with a Turkish city." The formulation has the ring of a warning to it. The response of Hämmerle and his archivist Wolfgang Kramer, who organized the event, was to place the consul's letter in a glass showcase, and put it on exhibit as well. "We want to make clear where intolerance and hatred lead," said Hämmerle. He specified this was not an attempt to cast blame, but rather to sharpen awareness. Every society, he said, should face up to its own history. In addition, "It is a matter of freedom on opinion." He expressed his shock at learning that even some Armenians living in the area on the Lake of Constance had sought to cancel the exhibition out of fear that they and/or their relatives in Turkey might be affected. "Does Mr. Erdogan's hand reach as far as Constance?" Hämmerle asked.
Cem Özdemir, co-chair of the Green Party and a member of the Bundestag (Parliament), was a guest speaker, and he minced no words. "We have to talk about this," he said. Referring to the Bundestag's recognition of the genocide last June, which he helped push through, Özdemir said, "I regret that it took more than a year … but then, there is clearly never a 'right time' to talk about genocide. There are always reasons found to postpone it." He said he was all the more happy that it passed, stressing that the Bundestag had "done what it does not do every day," i.e. passed the resolution almost unanimously in an all-party effort.
In a brief film interview with Günther Köhler, Özdemir spoke of his own personal experience with the genocide issue. "My parents came from Turkey," he began. "Turkey, whose predecessor, the Ottoman Empire, was a multicultural empire, in that people of very different backgrounds lived there. Before the first Turks, the Seljuks, stepped foot onto Anatolian soil, there were many Christians living there, Jews who lived there, and who later settled there after the Reconquista.… When you look at Turkey today," he said, "there is not so much left, and they did not simply vanish into thin air. This naturally raises questions and I, as someone who was born and raised here [in Germany], had these questions, but didn't get any real answers to them. And that is what led me to take up this matter."

The Photographic Record
The organizers in the German-Armenian Society chose to place architecture in the center of the exhibition, and to display photographs on 22 very large panels that document Armenian life before 1915. Like postcards of the period, which have also been displayed in recent years, these photographs show how Armenian architecture left its mark on streets and cities. The questions Özdemir asked himself are those raised and answered in the display.
First, to inform those not familiar with Armenian history, the pictures show families, homes, places of employment, as well as schools, churches and cloisters as they appeared before 1915, accompanied by texts giving facts and figures, for example, that according to the Constantinople Patriarch in 1913/1914, there were about 5,000 Armenian schools, churches and cloisters.
The deportations and massacres are documented in photos as well as eye-witness reports, by US Ambassador Henry Morgenthau, for example. Another section focuses on the destruction of the living space of the Armenians in all areas: confiscated living quarters and places of employment, whether for handwork or manufacture; the destruction or decay of churches and cloisters, as well as their conversion into mosques, if not barns, storage rooms, garages, gyms or even prisons. In some cities, like Sivas, urban expansion has replaced the bishopric and cathedral with shopping centers.
If many cloisters were blown up (Khtzkonk cloister) or razed (Karmravor cloister, Surp Asdvadsadsin), others were destroyed and their building material recycled to construct homes or mosques (Surp Garabed cloister in Mush). Special attention is paid to the region of Lake Van, where cloisters served as cultural centers in the 5th century. About 250 cloisters, churches, forts and the like were counted before 1915.
Parallel to the physical destruction or conversion of architectural monuments, the cultural identity of Armenian life was eradicated, as names of places, buildings and persons were changed. Beginning under Sultan Abdülhamid II, the photographic evidence shows that this Turkification process affected not only place names in Armenian but also in Greek, Aramaic, Kurdish and Arabic. Famous architectural monuments like the Kars cathedral or the ruins of Ani, the "city of1001 churches," are not identified as Armenian. (The parallels to Palestinian life in present-day Israel are striking, as place names have been systematically changed.)

Recovering the Past
Many Armenians, including myself, have had the privilege of visiting historic Armenia under the expert guidance of Armen Aroyan, and seeing for themselves what once was, and what has become of that past. For those, especially non-Armenians, who have not travelled there and who have no inkling of what people and culture lived there, this exhibition is a treasure. And the frantic attempt on the part of certain Turkish institutions to sabotage it only underlines the political and educational value of the display. (The same should be said of the "Nakba" exhibition, whose organizers continue to move it from city to city despite massive pressure.)
Relations between Turkey and Germany have soured especially since the Bundestag's genocide resolution went through. And the internal dynamic has only exacerbated matters. For Cem Özdemir, "Things in Turkey are going in the wrong direction." Speaking to an interviewer in Constance, he explained, "Turkey had been more advanced; years ago one could discuss many of these issues, the first churches were restored, some property was returned, but now with the internal political discourse becoming more rigid, this has had a dramatic impact also on this question." This includes the Kurdish issue, he added. "It is difficult to deal with the very darkest moments of one's history, with the genocide; I regret this very deeply," he said, "but I believe as long as Turkey continues on this path toward an authoritarian state, we should not have illusions. Also the Armenian issue will not be handled with the necessary attention in Turkey. To do so requires the courage of democracy and the courage to display openness. The Turkish state leadership at the current time does not have this."


---
Decade after Dink: Cem Ozdemir to Headline Program Honoring Late Journalist
By Alin K. Gregorian – Mirror-Spectator Staff – January 12, 2017
TORONTO — It is hard to believe that 10 years have passed since Turkish-Armenian journalist Hrant Dink was assassinated in cold blood in Istanbul, outside the offices of Agos, the bilingual weekly newspaper he co-founded and for which he served as editor-in-chief.
In the decade since January 19, 2007, one person, Ogun Samast, was charged with his murder. Trials have been ongoing regarding the actual chain of command that led to his death, including both the state and the "deep state."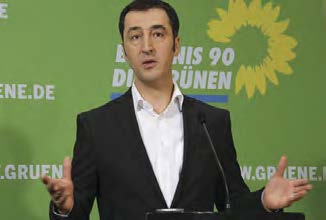 Cem Ozdemir


On Sunday, January 22, eight Toronto Armenian organizations will come together to pay tribute to the late Dink one decade since his death. The main speaker for the program will be Cem Ozdemir, the co-chair of the German Greens Alliance Party and a member of the German Bundestag. Ozdemir, a German-born ethnic Turk, was the leading force in Germany's 2016 Bundestag resolution to officially the Armenian Genocide and acknowledge Germany's role as an ally of the Ottoman Empire.
Historical context as prepared by the Zoryan Institute about the events before and after Hrant Dink's murder will be presented. Raffi Bedrosyan will provide the introduction of the keynote speaker.
Bedrosyan is a civil engineer and concert pianist, living in Toronto, Canada. He has donated concert and CD proceedings to infrastructure projects in Armenia and Karabagh, in which he has also participated as an engineer. He helped organize the reconstruction of the Surp Giragos Diyarbakir/Dikranagerd Church and the first Armenian reclaim of church properties in Anatolia after 1915. He gave the first piano concert in the Surp Giragos Church since 1915. He is the founder of Project Rebirth, which helps hidden Islamized Armenians (Hamshens) reclaim their Armenian roots, language and culture, by organizing trips for them from Turkey to Armenia.
Bedrosyan, in a recent interview, said, "Hrant's murder became a turning point not only for the Armenians, but more so for the peoples of Turkey, starting to question the state version of history; however, the last two years have been a horrible backward reversal in freedom of expression."
Bedrosyan expressed his pleasure with the speaker.
"This year, I have invited Cem Ozdemir. He was born in Germany but is an ethnic Turk, whose family had emigrated from Turkey to Germany as 'guest workers.' Despite all the risks and consequences, Ozdemir and his parliamentarian colleagues defended and passed the resolution. He was a friend of Hrant Dink. He was also greatly influenced by the book Armenian Genocide: Evidence from German Archives, written by German historian, Wolfgang Gust."
The book was financed by the Zoryan Institute, was translated into English and, Bedrosyan added, "more significantly, into Turkish, helping to awaken more of the Turkish civil society to the historic facts."
Ozdemir, he added, will explain Dink's role in his decision to get involved in the Armenian Genocide resolution, and his journey as one of the most prominent human rights advocates in Europe.
To a certain extent, Dink in death was able to unite many people in Turkey — Turks, Armenians, and Kurds — as well as Armenian communities outside and inside Turkey.
Bedrosyan agreed with the assessment, saying, "Hrant's lifelong quest for dialogue between Turks and Armenians, but based on historic facts, was not well understood while he was alive, not by the Turks, nor, sorry to say, by the Armenians."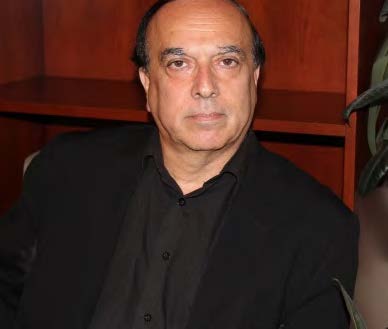 Raffi Bedrosyan


For now, Bedrosyan is pessimistic about the situation in Turkey. "Until Erdogan's regime disappears, the situation is bad and will become worse." He added, "The situation for all the 'others', i.e. minorities like Armenians, as well as non-Sunni, non-Turk 'others' like Kurds and Alevis is very bad, and the level of intolerance, discrimination and racism will increase by the Turkish masses and encouraged by the government."
Bedrosyan continued, "He was an advocate of dialogue and reconciliation. But dialogue is only useful if both sides are aware of the facts. He did acknowledge that Turks did not know the facts due to brainwashing education system, and therefore, dialogue is not possible yet. He pushed for the democratization of Turkey and freedom of expression before any dialogue can happen. It is too late for any of these concepts to be realized now, unfortunately."
In the wake of his assassination, more communities rallied to reclaim their heritage, especially the very large Kurdish minority. Now, southeastern Turkey, where the Surp Giragos Church in Diyarbakir was located, and in the past decade reclaimed and renovated, is again a war zone. The church, for which Bedrosyan raised funds extensively and where he played a piano recital, again has been seized by the government, and is well on its way to utter destruction again. As well, the two co-leaders of the HDP party (acronym in Turkish for the People's Democratic Party), Members of Parliament Selahattin Demirtas and Figen Yuksekdag, have both been arrested.
The minorities who seemed to be able to express themselves, suddenly, will not forget that brief moment of freedom, Bedrosyan said. "They will not forget the brief liberalization. They will lie low and put on hold attempts of liberalization until Erdogan's regime disappears. One example, the hidden Armenians who have started to return to their Armenian roots do continue their efforts on their own, in touch with my Project Rebirth initiative, but not openly. Until the civil war between Turks and Kurds ends, not much advance is expected."
Bedrosyan remembers exactly where he was when he heard about the assassination. "I was driving on the freeway when a friend called me with the news. I almost got into an accident from the shock," he recalled. "He was a close friend. I saw him last in Istanbul during the first Ottoman Armenians conference. My perspective on Turkish Armenian issues and events are now classified as before and after Hrant's death."
Bedrosyan is not optimistic regarding real justice for Dink. "It has been 10 years and the trial still continues. The murder was planned, executed and covered up by many people both in the state and the opposing deep state dark forces. Since the state itself is now divided into Erdogan and Gulenist factions, the state is now bringing to justice the Gulenist elements involved in the cover-up."
There have been positive changes in the wake of Dink's death. "The civil society in Turkey is definitely more aware and knowledgeable about the Armenian Genocide, unfortunately triggered by Hrant's death. The government position has not changed and is not expected to change, regardless who is in power, Kemalist, Islamist, liberal or dictatorial. There is a profound fear, paranoia of destroying the foundations of the republic, or losing all the possessions left behind by the Armenians, if any acknowledgment of genocide is considered."
Concluded Bedrosyan, "For me, remembering Hrant Dink on the anniversary of his assassination is not simply commemorating a slain Armenian journalist, but is continuing his journey toward truth and justice regarding the Armenian Genocide, following his vision of dialogue and reconciliation, based on building a common body of knowledge. That is why in the past years, I have invited to Toronto prominent opinion makers who have shared Hrant's vision and broke all the taboos in Turkey against the denial of the Armenian Genocide."
Past invitees have included Taner Akçam, Hrant Dink's lawyer Fethiye Cetin, who to this day relentlessly pursues the cover ups against Hrant's murder and is the author of the book My Grandmother, in which she revealed that her grandmother was an Armenian orphan from the Harput region. A third invitee was one of the most respected journalists in Turkey, Hasan Cemal, the grandson of Cemal Pasha, one of the three Ottoman leaders who planned the Armenian Genocide.
The program, which will take place on Sunday, January 22, at 3 p.m., at the Armenian Community Centre, 45 Hallcrown Place, Toronto, is sponsored and organized by the Tekeyan Cultural Association, Nor Serount Cultural Association, Armenian Association of Toronto, Canada-Armenia Business Council, Armenian General Benevolent Union, Bolsahay Cultural Association Toronto, Mekhitarian Alumni Association, Toronto, and Hamazkayin Armenian Educational and Cultural Society "Klatsor" Chapter.


---
State Prize Awarded to 'Aghet' Director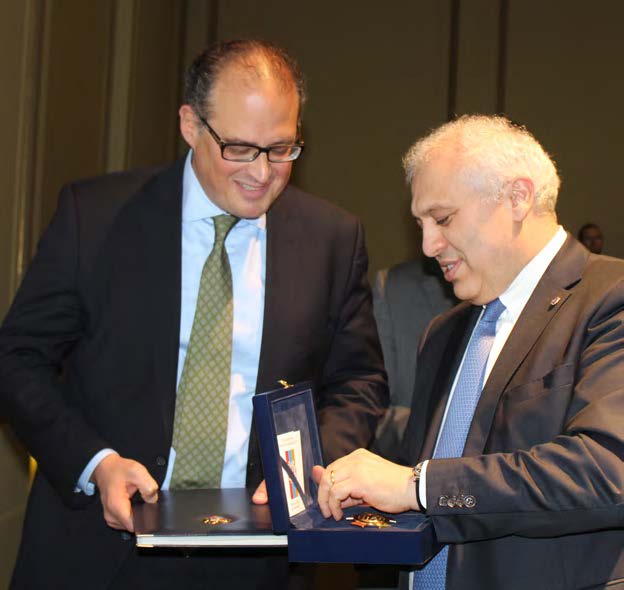 Friedler receives prize from Ambassador Smbatyan



By Muriel Mirak-Weissbach – Special the Mirror-Spectaor
BERLIN — Films are not only for entertainment, but may have the power to change political reality. This is certainly the case with "Aghet" by director Eric Friedler. First released in 2010 and widely covered on German television, the documentary on the Armenian Genocide paved the way for the Genocide recognition resolution passed by the Bundestag (Parliament) on June 2, 2016. For Green Party leader and parliamentarian Cem Özdemir, who delivered the laudation at a ceremony awarding Friedler the State Prize of the Republic of Armenia in Berlin on December 14, the director was "a very central forerunner" on the way to the resolution.
Ambassador of Armenia to Germany Ashot Smbatyan, in presenting the award, remarked that "Aghet" shows the destruction of an ancient culture. Thanking the Bundestag for passing the resolution, and thus joining many other legislative bodies, he urged that the film be used in schools as part of history lessons.
Özdemir stressed that it is only through a critical reexamination of the past that we can arrive at the truth. He praised the film's new scientific approach, which relied not only on visual images, but on powerful arguments — something required in this "post factual" world.
In his remarks upon accepting the award, director Friedler defined the genocide as "the last taboo in Turkish policy." Thanking Özdemir for his leading role in promoting the genocide resolution, Friedler said he saw himself as a link in a chain, and mentioned among other forerunners Edgar Hilsenrath, author of The Story of the Last Thought, Raphael Lemkin, whose work led to the UN Genocide Convention, and Ralph Giordano, the first to issue a documentary on the genocide on German television, Friedler also acknowledged the role of Steffen Reiche, who has been active in the campaign to teach about the genocide in Brandenburg schools.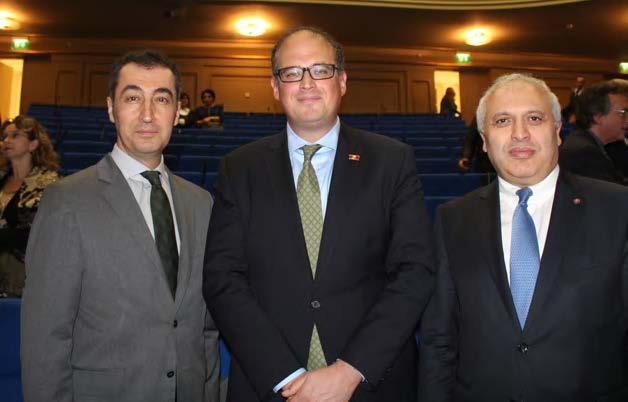 From left, Cem Özdemir, Eric Friedler and Ambassador Ashot Smbatyan


---
Liman von Sanders: A Matter of Honor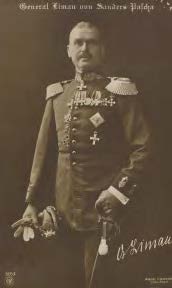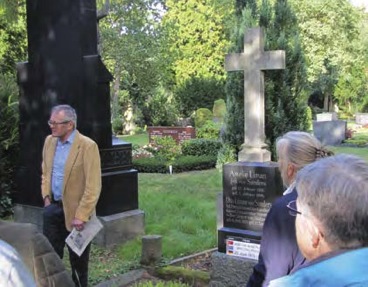 General Liman von Sanders (1855-1929) and his gravesite in Darmstadt

By Muriel Mirak-Weissbach – Special to the Mirror-Spectator
DARMSTADT, Germany — What constitutes honor? This is not an abstract question, but a very practical one in connection with a controversy that has recently erupted in Germany. The case involves the designation of "graves of honor" in a historic cemetery in the city of Darmstadt, not far from Frankfurt.
Late last autumn my husband and I were part of a small group of visitors to the Darmstadt Altfriedhof, one of the oldest and most famous cemeteries in Germany. Led by Fred Kautz, a German historian of Canadian descent, we strolled through the grounds, stopping at nine graves, and learned from him and his colleague Peter Behr the stories of those buried there, and why they had — or had not — been granted "graves of honor." There was the anti-Nazi protestant priest Karl Grein who had defended church worship for his congregation; Konrad Mommsen and his wife Ulla, also anti-Nazis, who published the "Political Testament" of his grandfather Theodor Mommsen after the war; communist resistance fighter Georg Fröba; and, naval Captain Ludwig Fischer, who saved 28 seamen in a shipwreck, even at the cost of his own life.
Then we came to the grave of General Liman von Sanders (1855-1929), who had been accorded this honor for his military service in World War I, as one of the German generals engaged in the Dardanelles, leading Ottoman Empire forces. On his tombstone was inscribed not only his official military title but also "The Victor of Gallipoli." We then learned that in 2015, General von Sanders was formally divested of this honor, along with six other deceased. The reason? Officially, because of his role as a military officer in that war. In fact, the other military figures buried with honors were similarly defrocked by order of the Darmstadt city authorities on grounds that "their status rested exclusively on military successes."
But that is not the end of the story. Those Armenians who know the name Liman von Sanders also know (or should know) that he was responsible for actions which saved the lives of an estimated 6,000-7,000 Armenians in Smyrna (Izmir). Should he not be honored for this?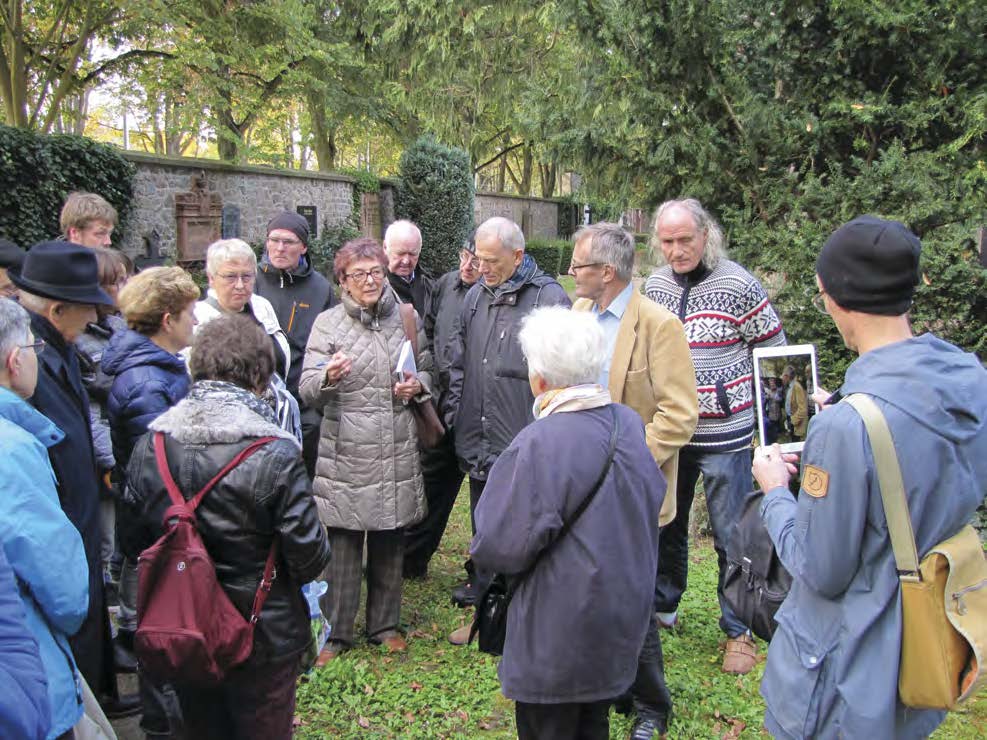 Muriel Mirak-Weissbach, Michael Weissbach and Fred Kautz with visitors at Darmstadt Old Cemetery

Removing the Laurels
The decision to divest Liman von Sanders among others of their status in the cemetery was reported in the press on June 22, 2015, three years after an Experts Advisory Committee had come together to reexamine their cases. In their published findings, the "Documentation of Darmstadt Honor Graves," the Experts Committee lumped von Sanders together with one von Hutier, an Infantry General and Hitler follower, writing: "As in the case of General […] Oskar von Hutier also regarding Otto Liman von Sanders the fundamental question is to be raised: Are purely military successes sufficient as 'life achievements' to qualify someone to be recognized with a grave of honor in the city?" Adding insult to injury, the text moots that he "must have been at least indirectly involved in the deportation and murder of the Armenians." In lieu of any documented evidence for this assertion, the authors refer to "his work in a position of responsibility in eastern Turkey."

The Historical Record
Who was Otto Liman von Sanders? Born in 1855, he was, as the First World War opened, "one of only three German officers with the rank of general or admiral who had Jewish ancestry … and had no good prospects in the profoundly anti-Semitic officer corps." In 1913 he seized an unexpected opportunity to advance his military career when he was offered leadership of the German Military Mission on the Bosporus. This was not without complicated risks, since he was to come into conflict with the Turkish Minister of War Enver Pasha, who was 26 years younger than he and utterly incompetent militarily. According to Joseph Pomiankowski, Highest Austro-Hungarian Military Representative in Turkey, it was inevitable that von Sanders, schooled in Prussian discipline and experienced in military studies and service, would resist accepting the dilettantish Enver as his equal, not to mention his superior. In November 1914 it came to a clash, when Liman von Sanders refused the offer by Enver to assume command of the 3rd Ottoman army in a Caucasus campaign against the Russians. Knowing that the Turkish army was by no means adequately equipped to undertake such a winter offensive, von Sanders declined and Lieutenant General Friz Bronsart von Schellendorf led the campaign instead. It turned into a clamorous military and humanitarian disaster; 90 percent of the 100,000 troops had perished by February 1915, the vast majority were not killed by enemy fire but had starved or frozen to death. In an attempt to rationalize their defeat, both Enver and Schellendorf claimed that it had been due to the Armenians, who had stabbed them in the back.
The most intriguing question regarding the wartime experience of von Sanders relates to the Armenian Genocide. As mentioned above, those responsible for removing his honor status in Darmstadt assert that he "must have been involved" somehow in the deportations. But the official records indicate the contrary, that his involvement was deliberate, effective and honorable.
The theatre was Smyrna (Izmir). Von Sanders travelled there in early November 1916 to visit two divisions. In a letter dated November 12, 1916, to Radowitz, the Chargé d'affaire at the German Embassy in Constantinople, von Sanders includes a report given him by German Consul Count von Spee regarding the deportations of Armenians. Von Sanders writes: "As such deportations infringe on the military sector — those liable for military service, the use of railroads, health measures, unrest among the population of a town close to the enemy, etc. — I informed the Vali [governor] that, without my permission, such mass arrests and deportations would no longer be allowed to take place. I informed the Vali that weapons would be used to prevent such a situation, should it be repeated. The Vali then gave in and told me that this would not happen again." He added that, since the deportation orders came from Constantinople, it might be that they would seek to circumvent his orders. Liman notes here that, "As far as I was able to find out, the number of Armenians living in Smyrna amounts to 6-7000, among them the richest people in town, but also some nasty personalities."
On November 13, Radowitz sent a telegram to the Foreign Office reporting that "The mass deportation of Armenians began during the past two days. Marshal Liman von Sanders objected on the grounds of military interests. Report follows." He also requested that Germany "work as far as possible at stopping or at least delaying Armenian deportations from Smyrna," and suggested relocating Armenians out of harm's way to Germany, which would also alleviate the lack of labor power there. The message also noted, "The United States once again protested here against the deportation of Armenians and urgently requested that we take remedial action."
On November13, Radowitz wrote to the Reichskanzler (Bethmann Hollweg), reporting on the deportations from Smyrna which had begun on November 9, and stated, "Marshal Liman von Sanders, who is at present in Smyrna, has pointed out to the Vali that these mass deportations are damaging as far as military considerations are involved and he would therefore not tolerate any more arrests and deportations."
On November 17, the Ambassador in Extraordinary Mission in Constantinople Kühlmann sent a telegram to the Foreign Office, saying that, after discussion of the idea of sending Armenians to Germany and "with the consent of von Sanders," he believed that that option would be politically inopportune. "Upon the intervention of the Marshal [von Sanders]," he added, "the deportations of the Armenians from Smyrna have been stopped."
In a message to Bethmann Hollweg on November 17, Kühlmann enclosed a report from von Sanders on the Smyrna deportations. The orders for these deportations had come from Constantinople on the pretext that bombs and weapons had been found in an Armenian cemetery, pretexts he considered part of the inventory of the Turkish authorities. "The intervention of the Marshal," he wrote of von Sanders, "is also welcome because in Smyrna … the rumor is going around that the German military authorities had demanded the expulsion of the Armenians."
The enclosed report by Liman von Sanders contained the details of the deportations. He said that the German Consul Count von Spee had informed him that "on the 8th and during the previous night, numerous arrests of Armenians had taken place in Smyrna and that these Armenians had been transported into the interior of the country by train." He went on: "I made inquiries with various authorities. It was confirmed to me that several hundred Armenians had been arrested by the police — partly in the roughest manner, by fetching old women and sick children out of their beds in the night — and had been taken directly to the train station. Two trains full of Armenians had been transported away. In the town there was great excitement about these occurrences." On the morning of November 10, he continued, "I sent the Chief of Staff of the 5th Army, Colonel Kiasim Bey, to the Vali and had it said to him that I would no longer tolerate such mass arrests and transportations which in many ways intervened in military matters in a town threatened by the enemy. Should the police nevertheless continue with these acts, I would make the troops under my control prevent them by force of arms. I gave the Vali until midday the same day to make up his mind." His threat was effective. "Around 1.30 in the afternoon," he writes, "Major Kiasim Bey arrived back from the Vali … and informed me that the arrests and transportations had been stopped and would be discontinued."
But there is more. He then turns in his report to the Greeks. "On the same evening, 3 Greeks came to me from Urla near Smyrna (ca. 25,000 Greek inhabitants) and reported to me that the ten most respected and richest notabilities in Urla had been arrested without a hearing by 30 gendarmes, sent directly there for that purpose, and have been put into prison in Smyrna. The Greeks asked for help." On November 11, von Sanders went to the Vali personally. "In the course of a long discussion, the Vali explained to me the reasons for the mass arrest of the Armenians. I could not accept these reasons, which were based on completely insufficient grounds, and emphasized that the military situation absolutely called for the greatest calmness in the town of Smyrna which was mainly inhabited by Greeks." He also demanded an investigation into the apparently innocent Urla residents who had been arrested. In response to his demands, the Vali shortly thereafter informed him in writing, "to which place the Armenians had been brought … and that those who were found to be innocent would be transported back to Smyrna."
Further confirmation comes in other diplomatic dispatches. Ambassador Kühlmann sent a telegram to the Foreign Ministry in Berlin on November 17, 1916 stating, "Deportation of Armenians from Smyrna have ceased as a result of the Marshal [von Sanders]."
The official diplomatic correspondence contains other important details, for example, that the Vali had come under pressure from the Young Turk officials in Smyrna for his being soft on the Armenians, when the deportations were being demanded by Constantinople. They document how the Turks had deliberately spread disinformation in Smyrna, alleging that the Armenians had bombs, and how rumors had circulated that it was the Germans who wanted to expel the Armenians, etc.

Falsely Accused
After the war, in winter of 1918-1919, French, British and Swiss press outlets circulated false accounts of the supposed complicity of von Sanders in the Genocide, and in February 1919, the British sent him to prison on Malta. The Young Turk leaders responsible for the Genocide had fled with German help to Europe and only a few intermediate figures were put on trial in person. The French suspected von Sanders had committed crimes against Christians and had sacked their consul's villa during the Gallipoli campaign. In their investigations, however, they were unable to produce evidence substantiating these or other accusations. In his defense, a city councilman of the Greek minority in Bandirma, named Dr. Konstantin Makris, wrote in July 1919 to the authorities and reported on how, in his military authority, von Sanders had done everything possible to defend the Christian minorities. Unable to back up their accusations, the British were forced to release him from prison, and in mid-August, he learned he would be freed and allowed to return to Germany, without ever being told how and why.

To Be or Not to Be Honored
Back to Darmstadt. Where does this leave us with the issue of the "grave of honor"? Can it be that the Experts Committee did not have access to these documents from the German Foreign Ministry wartime archives?
I called the office of Darmstadt's Lord Mayor Jochen Partsch several times following our visit to the cemetery and in December was referred to the Press Office, which told me to submit my queries for the mayor in writing, which I did. I asked, first, on what grounds the "honor" had been removed from his grave.
Writing "in the name of the Lord Mayor," Herr Klaus Honold of the Press Office provided answers prepared by the archivists. "Otto Liman von Sanders," he wrote, "ranks as one of the most successful German military leaders in World War I. At least in German military history, the 'Hero of Gallipoli' is personally credited with the defense of the strategically significant peninsula of Gallipoli by the 5th Turkish army and thereby the thwarting of conquest of the Dardanelles Straits (and Constantinople) by the Entente forces. In fact, prior to Gallipoli, Liman von Sanders led costly static warfare, which at times became a bloodbath. He was thereby responsible for the death of tens of thousands of English, Australian, New Zealand and other soldiers. However one may want to judge the battle of Gallipoli from the military or military-historical standpoint, for the Experts Committee on Graves of Honor this was from a current standpoint not a position that could serve to justify the recognition as a grave of honor."
That was to explain the decision to remove the honors. However, the letter added, since they recognize his role as "a person of historical significance, the grave will remain as a personalized place of remembrance and will be further tended by the city of Darmstadt."
Did the Experts Committee, I wanted to know, include persons familiar with the Armenian Genocide and the role of Liman von Sanders? Taking issue with their assertion that he "must have been at least indirectly involved in the deportations and murder of the Armenians," I referenced his activity in Smyrna, which led to the survival of 6,000-7,000 Armenians. On that account, could the "honor" status not be reinstated?
As for his alleged involvement in the deportations and murders, the Mayor replied that von Sanders "had knowledge of them and that this influenced his activity as army commander." How this "influenced his activity" is unclear. But the insinuation of culpability seems to have been erroneous. The mayor admitted: "It is not meant that he was an active participant in deportations or murders."
If he was not a perpetrator, I ask, was he a defender of the victims? After assurances that the committee had indeed thoroughly dealt with the role of von Sanders in the Armenian events, the mayor wrote that that body "however decided not to take this into consideration, because the theme is disputed in historical research." Yes, the documents from the Foreign Ministry archives do establish that he moved against the deportations in Smyrna, "but the motivation is the subject of diverse speculations." Quoting the reasons von Sanders gave, as cited above, the mayor writes: "The documents do not prove unequivocally that Liman von Sanders really prevented the deportations and saved the lives of 7000 people." Had his diaries not been destroyed by fire in 1944 in Potsdam, the letter continues, more could be learned of his views. Liman himself "after 1916 never addressed the issue of the deportations, and by no means in favor of the Armenians. Other German officials in Turkey took a much clearer position during and after the war and even then denounced the mass murders."
It follows that the committee "sees no reason" to reverse its decision. "On the basis of the current status of knowledge, he did not offer any humanitarian resistance against the policy to expel the Armenians."

Intentions on Trial
What is disconcerting in the mayor's letter is the stubborn refusal to acknowledge that Armenians, perhaps up to 7,000 in Smyrna, were saved as a result of the intervention of Liman von Sanders, a fact confirmed by several other German officials in the diplomatic correspondence. Perhaps the Experts Committee should have studied the Foreign Ministry documents issued by Wolfgang Gust more carefully.
Perhaps they should have consulted Dr. Tessa Hofmann, a renowned genocide researcher who has published widely on the fate of the Armenians and Greeks under the Ottoman Empire. Asked in an interview about measures taken by the German imperial forces to stop the death marches and massacres, she answered: "Aside for ineffective protest notes, German diplomats and high-level German military in the Ottoman Empire in the end played the role of observers; the only exception is the German-Jewish Cavalry General Otto Liman von Sanders who largely prevented — with the exception of 300 deported on August 13, 1916 — the deportations of Armenians in his jurisdiction; in the city of Smyrna at the time there were, according to various estimates, between 6,000 and 20,000 Armenians, in the surrounding area 30,000 more. When," she continued, "in the same year the governor of the Aydin province, Rahmi, ordered the deportation of the entire Greek population of Ionia, von Sanders again opposed this order, with the support of the Foreign Office, just as he prevented an attempt to deport Greeks from Smyrna at the end of 1917." Hofmann added that von Sanders, however, did order the "evacuation" of about 2,000 to 20,000 Greeks from Aivalik (Aivali), "on grounds of their alleged espionage and betrayal for the Allies." (According to another source, von Sanders threatened "to resign his commission in the Ottoman Army in December 1917 over Ottoman War Minister Enver Pasha's decision to order 'the deportation of virtually all Greeks of the coast to inland areas.' His action was supported by the German Foreign Office who made it known that it 'advised strongly against the deportations.'")
In sum, there is sufficient evidence in the historical record to establish the fact that von Sanders intervened, often successfully, to stop the deportations. Yet the Experts Committee argues to the contrary. Equally disturbing is the Committee's putting von Sanders on trial for his intentions: assuming he did stop the deportations, the fact that he gave military reasons for his actions seems here to undermine the value of the act. But, as historian Kautz has noted in another location, Liman von Sanders was doing exactly what Oskar Schindler did, when he gave military arguments for saving Jews from the gas chambers. Does that make his efforts less worthy?

An Expert Evaluation
Stymied by this bizarre stance taken by the Experts Committee, I turned to my friend Wolfgang Gust for guidance. Here is what he had to say on the matter:
"Yes, Liman von Sanders was the head of the German Military Mission in Turkey and in this capacity, commander of the Turkish troops as well, as the Germans initially provided only the officers. It was only in the Dardanelles campaign that normal German troops were also deployed….
"At the start of the war there was a hefty dispute between [German Ambassador] Wangenheim and Liman, on the one side, and Enver on the other, regarding who actually was commander of the German-Turkish troops. Enver laid claim to this for himself, or for the Sultan (whom he represented as commander), whereas Liman insisted he should be commander. What formal decision was reached at the time is unfortunately unclear or at least open to interpretation. Wangenheim wrote to Bethmann Hollweg: 'General Liman, however, has officially informed me in advance that he had arranged a detailed agreement with the Minister of War Enver which provided the Military Mission with the actual chief command.' This actual command Berlin had explicitly demanded, but the exact agreement between Enver and Liman never surfaced.
"In practice, Enver deployed as his chief of staff Bronsart von Schellendorff (who at the time belonged both to the Military Mission and to the Turkish War Ministry), and other German officers (who were also members of the Military Mission), who all supported the genocide against the Armenians, or did not oppose it in any manner. As official commander, Liman von Sanders might possibly have spared hundreds of thousands of Armenians their fate. Since Enver however was the most important contact to the Committee of Unity and Progress, the German side maintained silence on the conflict. Enver gave the orders and the stubborn and rather isolated Liman led a difficult battle, a battle which however did reach a visible highpoint in the rescue of the Armenians in Smyrna."
With this detailed historical account in mind, I wondered what should one make of the deliberations and decisions of the Darmstadt Experts Committee? Wolfgang Gust answers as follows:
"That the Experts Committee on Graves of Honor dealt in depth with the role of Liman von Sanders in connection with the deportations and murder of the Armenians in 1915-1916, I simply call into question. That the committee decided not to consider Liman's positive role, on grounds that this theme is allegedly disputed in the historical research, is simply not true, because the theme has simply never been discussed among serious historians. On the same grounds, it is nonsense to say that the documents do not clearly establish that Liman von Sanders really prevented the deportation of the Armenians in Smyrna and saved the lives of 7,000 people. As Tessa Hofmann's remarks demonstrate, Liman von Sanders saved perhaps many more lives, despite several documented cases in which one tried to prevent him. Liman's motivation is not, as the Experts Committee moots, the subject of diverse speculation, simply because the theme has not been treated at all.
"After the war, German diplomats, or representatives, according to the Experts Committee, took clear positions and denounced the mass murder. What German top officials were they then? Almost all the German diplomats who had denounced the genocide internally in 1915-1916 behaved quite differently after the war: with very few exceptions, like Consul Rössler, they went over the Nazis and became members of the NSDAP (Nazi Party).
"Liman utilized extraneous arguments in order to prevent the deportation of the Armenians, but Schindler did the same thing later, to save Jews from death. After World War II it was even less opportune to acknowledge a spotless achievement regarding a crime against humanity, especially on the part of a Prussian General – even the Armenians hesitated and hesitate. Thus it is not surprising that their official organizations have maintained silence regarding these events in Darmstadt."

Memory and Commemoration
As I was standing at his graveside, I reflected on how important it is for the story of Liman von Sanders to be studied. In the course of the debate leading up to the Genocide resolution in the Bundestag, Germans learned, many for the first time, about the Genocide and about the Armenians as a people. Historians also examined more critically the role played by the Ottoman Empire's wartime ally Imperial Germany. Were the Germans unaware, or indifferent? Were they complicit or even co-responsible? Were there Germans who knew and refused to go along with the genocide? If so, how should they be remembered?
In Shakespeare's tragedy, Marc Antony, speaking at the funeral of Julius Caesar, bids his fellow Roman countrymen to lend him their ears. "I come to bury Caesar, not to praise him," he says.
"The evil that men do lives after them,
The good is oft interred with their bones;
So let it be with Caesar."
This is apparently what the Darmstadt authorities have decided; "So let it be with Liman von Sanders." Whatever evil he might have done has lived after him. That they have made sure.
But that he did do good, for whatever reasons: should that be left buried in his coffin? No, it should not.




---
Art Inspires Artists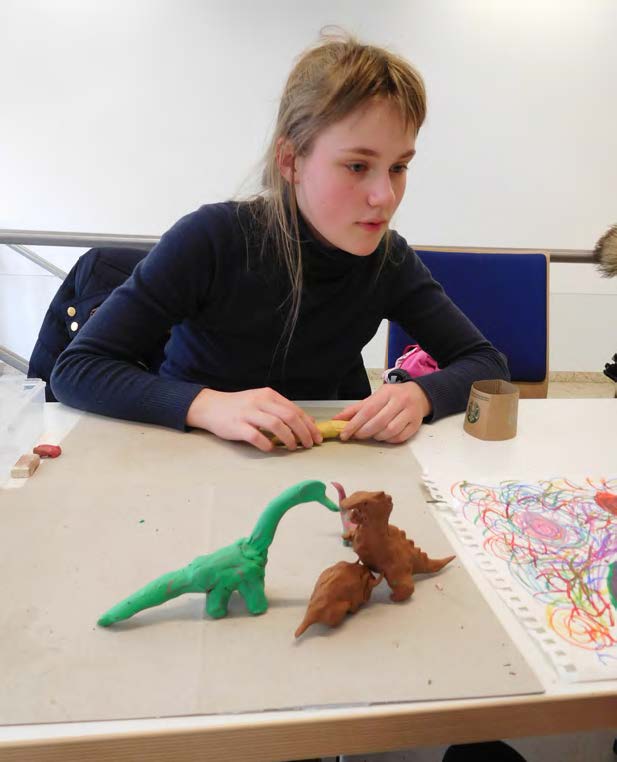 Young Eugenia sculpts a dinosaur.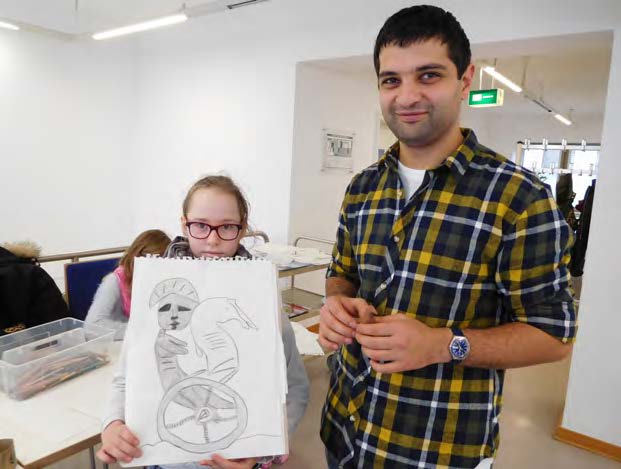 A young artist inspired by Arman Hambardzumyan's sculpture "Hector"
By Muriel Mirak-Weissbach – Special to the Mirror-Spectator – DECEMBER 15, 2016
WIESBADEN, Germany — If you have ever visited any of the world's greatest art museums, like the Uffizi in Florence, the Pergamon in Berlin or the National Museum in Cairo, you have probably encountered young art students squatting on the floor or leaning against a pillar, with sketchpad and pencil in hand. Rapt in total concentration, they are carefully reproducing in their own strokes the contours of a Raphael Madonna, or the regal profile of an Assyrian leader or a floral motif on papyrus. Not only museums, also the ateliers of great artists have served as the workshops for young artists to learn the techniques of painting and sculpture. By studying and copying the earlier masterpieces, young artists develop the knowledge and find the inspiration for their own creations. The same principle has animated a series of workshops at the Haus der Heimat (Homeland House), in Wiesbaden, Germany, in the context of a month-long exhibition of works by six Armenian artists. The show, titled "Melody of Color," on which I reported last week ("Portraits of the Artists as Young Men," December 10, Armenian Mirror-Spectator), opened on November 25 and runs until December 23. On weekends, the four artists who were able to travel to Germany personally have been on hand to run workshops offered free of charge to any children interested. Every Saturday, dozens of children have come in, some as young as 3 or 4 accompanied by parents, others in their early teens. With materials available for painting, drawing and modeling, they have been discovering the joys of creative artistic activity. There are no rules or directions given, Zhora Gasparyan, one of the exhibitors, explained. "When they are this age, 4, 5 or 6 he said, "you just give them some crayons and papers and let them loose." Later, "when they may be students at the Academy of Fine Arts," he went on, "then it makes sense to offer formal instruction, in master classes, for example." But for the youngest, that is not necessary. "Just let them express themselves," he said. Realism and the Abstract In the large room where the children were gathered around a table to draw or make clay figures, Gasparyan gave me a brief tour of the paintings on display done by those two colleagues who had not been able to come to Germany. The works could not have been more diverse. First we saw canvases by Hovhannes Hakobyan, from Vagharshapat, all very abstract paintings, striking in their boldness. "He simply paints what he feels," Gasparyan said, "for example, his reaction to hearing music," and he pointed to a canvas entitled "Jazz." Hakobyan, like the others, studied at the Yerevan State Academy of Fine Arts, and has exhibited both in Armenia and abroad. On another wall hang paintings by Ruben Grigoryan, from Nor Geghi. "He is a more traditional artist," Gasparyan said, referring both to subject matter and technique. His landscapes include a majestic "Apricot Tree," whose fruits and leaves sparkle with vibrant oranges and yellows in the hot Armenian sun. After study at the Yerevan State Art College P. Terlemezyan, Grigoryan earned his bachelor's degree in painting at the Academy of Fine Arts. He has presented his works alone and in numerous group exhibitions in Armenia and Russia. Learning from the Masters For the children in the workshops, these were only a few of the 65 art objects they could look to for inspiration. For example, one young girl had been impressed by the sculpture entitled "Hector," a magnificent bronze by Arman Hambardzumyan, and had produced a convincing likeness in a pencil drawing. The young sculptor Hambardzumyan also worked with the children, modeling a dinosaur, for example, out of simple clay. Eugenia, a sixth-grader, decided to try her hand at a dinosaur and came up with an extremely credible beast. She went on to fashion a dolphin as well as a couple of more dinosaurs. Another child, this one much younger, was fascinated by these creatures coming into being right in front of her eyes, and took up pencil and crayons to draw her own portrait of the dinosaur. Downstairs, where the glass-enclosed sculptures were on display, two young girls were busy drawing another of Hambardzumyan's works, entitled "Birth of the Bird," whose oval shaped body underlines the fact that, as the sculptor said, everything starts from an egg. Vera Maier, who has directed the Haus der Heimat for years, marveled at the ability of very young children to learn so quickly, recalling that Guy Ghazanchyan, one of the four visiting artists, had himself taken part in such activities here when still a tot. Another active member of the community is Nora Gabrielyan, an Armenian poetess and artist who has illustrated her own poems. An energetic supporter of these and other projects for youngsters, she explained that the children who have been engaging in the workshops, some of them for many years now, represent the third generation of Germans who had migrated to Russia and who have recently returned with their families. Most of the children know two languages when they arrive here, German and Russian, for example. Depending on their age and experience, some need instruction to maintain or perfect their Russian, which is vital for them to able to communicate with their grandparents, so the Haus der Heimat provides such language instruction on a regular basis. It is thanks to their common knowledge of Russian, in fact, that the children have been able to work with the artists who came here from Armenia. Such bilingual skills are of invaluable help in a child's intellectual development overall, and especially in art and music, which, indeed, are also languages, albeit in other forms. Needless to say, any child who grows up with two languages can easily pick up more. Thus it came as no surprise to learn that Eugenia knows not only Russian and German, but also English and French. Does she want to be an artist, when she grows up? I asked. No, she said, she likes drawing and modeling clay figures, just for fun; but what she really wants to be is a teacher, as her mother was in Belarus.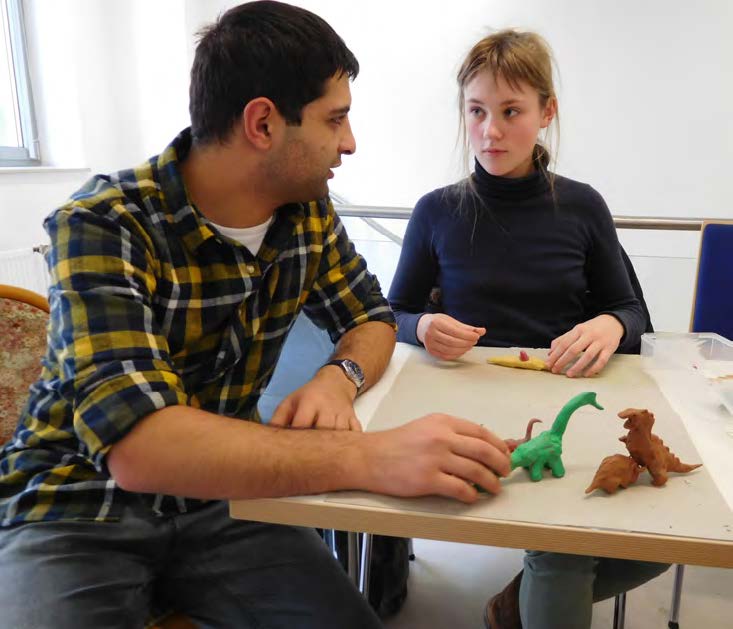 Arman Hambardzumyan and young artist Eugenia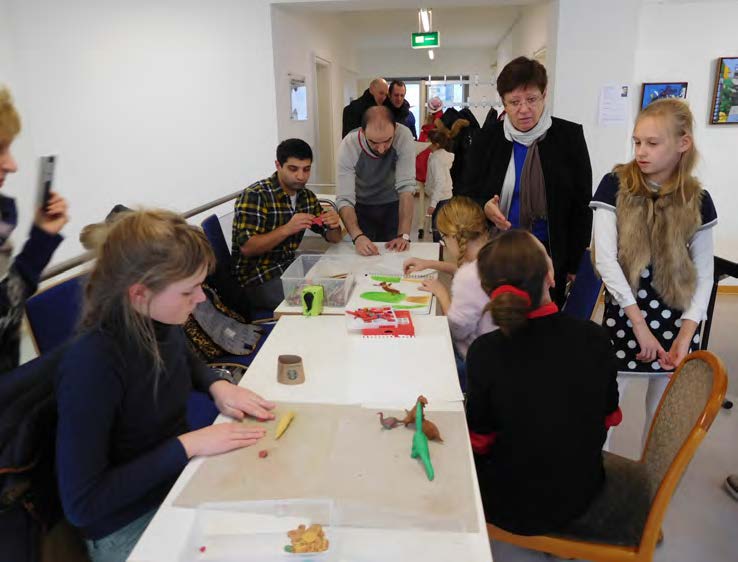 The artists and Vera Maier with their young charges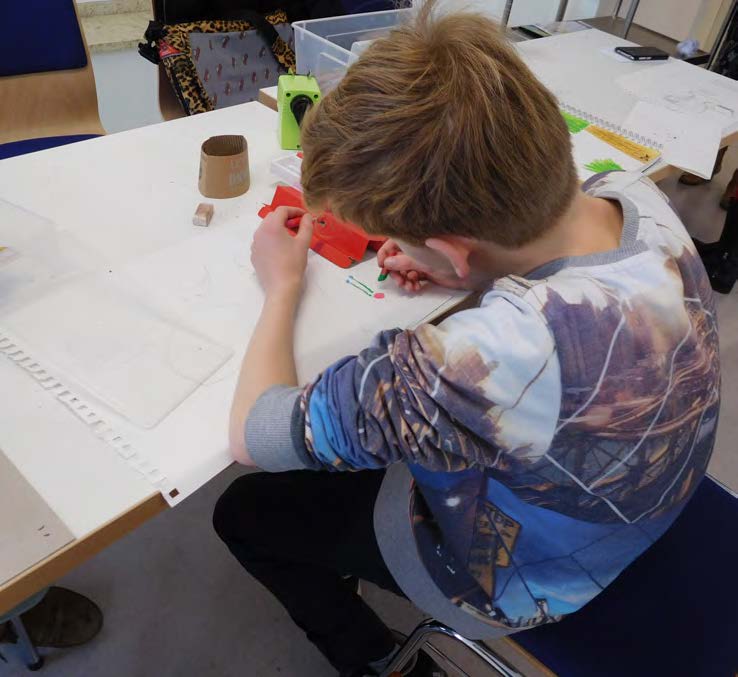 Concentrating on a drawing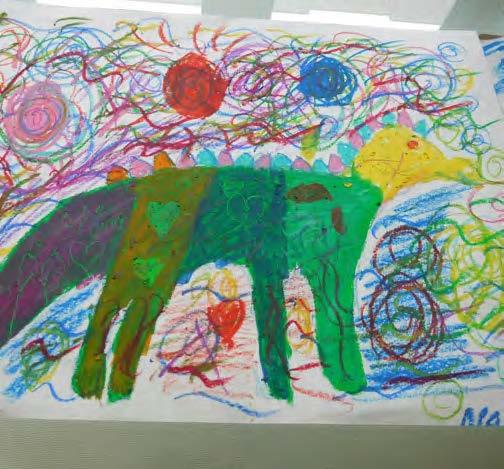 Portrait of a dinosaur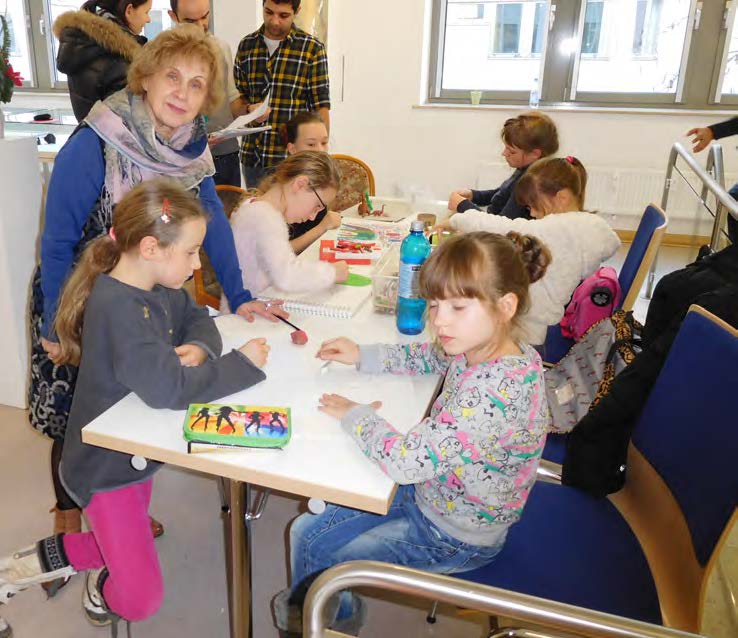 Nona Gabrielyan in workshop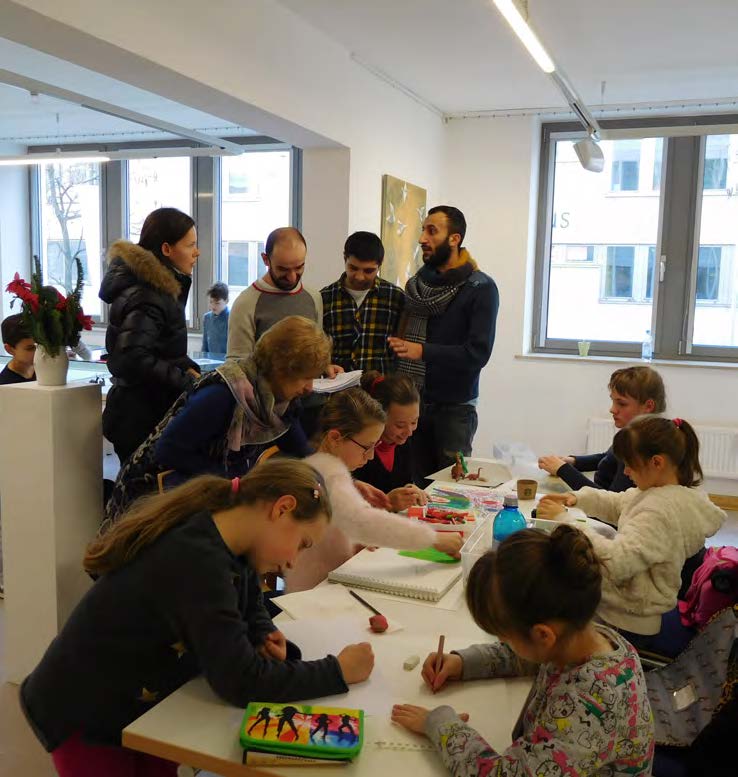 Students and artists create.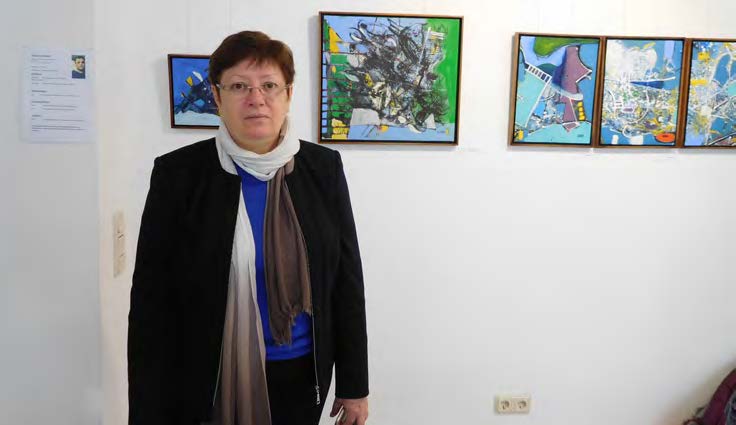 Vera Maier in front of paintings by Hovhannes Hakobyan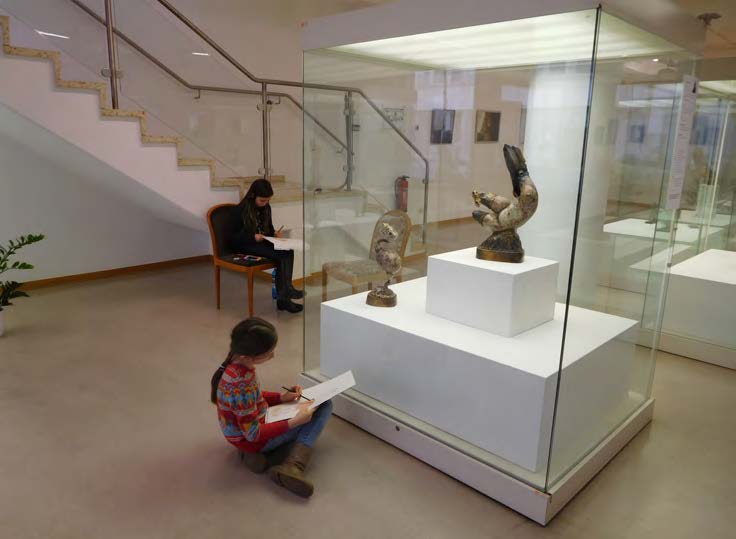 Young artists sketch the sculptures of the Armenian artists.

---
Portraits of the Artists as Young Men
WIESBADEN, Germany — That the fine arts are alive and well in Armenia is displayed in an exciting exhibition of works by young Armenians that has opened in Wiesbaden, Germany. The show, entitled "Melody of Color: Armenian Art," held its vernissage on November 25, and will run for a month. Not only will 65 art works be on exhibit during that time, but several workshops will also be held, to help youngsters venture into the magic world of art. Four of the six exhibiting artists have travelled to Germany for the occasion and have shared their experiences with a large number of visitors.
"Youth – Art – Integration"
As guests at the vernissage learned from welcoming remarks by Vera Maier (read by Sergei Schultz), the association she leads and which is hosting the exhibition is not a gallery in the normal sense of the term, but an institution dedicated to integrating newcomers from other countries, especially Russia. The Haus der Heimat (Homeland House) located in Wiesbaden's historical center, has served for decades as the home away from home for refugees and the organizations they have founded here. The majority are Russia-Germans, that is, Germans whose ancestors had migrated to Russia centuries ago, and who have returned to their native country since the end of World War II. Maier is one of them; after having arrived with her family in 1988, she began work as a volunteer cultural consultant and has been active ever since. In recognition of her valuable contribution to understanding among peoples, she received the "Integration Wiesbaden 2012" prize four years ago.
This is the point: the Haus der Heimat seeks to promote integration in a program called "Together in Wiesbaden," through culture; in addition to art exhibitions, the group offers language instruction, especially in Russian, dancing and music lessons, and organizes youth exchange programs with other countries.
From Yerevan to Wiesbaden
This is not the first time, in fact, that young Armenian artists have come to Wiesbaden, the state capital of Hesse. The initiative dates back to 1992, when Guy Ghazanchyan, then just a child, was here with his artist parents and grandparents, whose works were being exhibited. Vera Maier knew the family well. Twenty years later, when she saw works by the young Guy in the internet, she launched a project to promote cultural exchange between youth here and in Armenia. The children she had contact with in the Haus der Heimat, she said, had had no experience with drawing or painting and were initially hesitant to take a brush in hand, but through workshops with the Armenian artists they overcame their fears. The project for integration through this kind of cultural activity has been awarded several prizes.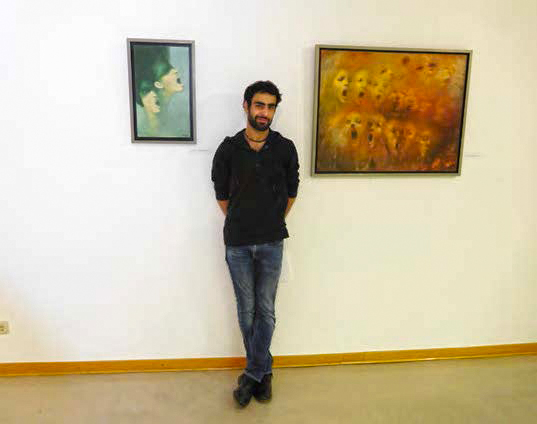 Guy Ghazanchyan with "Duet N.1" and "Oratorium"
Guy Ghazanchyan, born in 1991, represents the third generation of a family of artists. As he relates, "My entire childhood I spent in my family's atelier, with my parents, and with grandma and grandpa." Art was the natural environment in which he grew up. "I always thought everybody was an artist," he says. "I began to talk and to scribble at the same time." Among the works he is presenting are two paintings of vocalists, one entitled "Oratorium" and the other, "Duet N. 1." On seeing them, I was reminded of Luca della Robbia, an Italian Renaissance sculptor whose choir boys are immortalized in his marble Cantoria in the Florence cathedral. Like those figures, here too in Ghazanchyan's singers, one can almost hear the notes they produce. Yet, as I learned, they are not singing praises to the Lord with the verses of a psalm, as in Florence, they are raising their voices in protest. When I asked him what inspired these two paintings, he said it was certain social actions taking place in Armenia in recent years; protest yes, I thought, but he has transformed them here into things of beauty.
Although Ghazanchyan is well acquainted with the Renaissance masters, having also studied at the State Academy of Fine Arts in Yerevan, and attended master classes, he shuns labels, preferring to "leave that to the art historians." For him, "painting is a possibility or an alternative means of communicating with people." The themes he treats are of current relevance – like the social protests— and he is interested in "exploring beauty, especially the beauty of female faces and bodies." It is not the identical that fascinates him but rather the unique, in that "each portrait has its own feelings." Specifically Armenian motifs are not easy to identify in his art; "I work and live and think like an Armenian," he explains, "but my feelings are universal."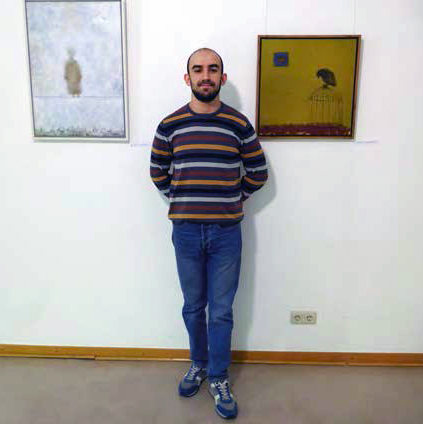 Zhora Gasparyan with "Child of Light" and "Illusion of Freedom"

Zhora Gasparyan is also no newcomer to Germany, having put some of his art on display here in 2013 at a show under the rubric of "Youth - Art – Integration." Gasparyan, 26 years old, was born in the holy city of Etchmiadzin and from 2007 to 2011 studied at the Yerevan State Academy of Fine Arts, where several of his companions also studied. He had the good fortune to travel to Italy, and study for one year at the Academy of Fine Arts in Florence, the capital of the Italian Renaissance.
"I began to paint relatively late," he explained. "I was already 16 years old and it was after I had read a biography of Vincent van Gogh," who has remained his favorite painter.
Gasparyan, who works with oil, says he tries to explore different "texts, techniques, colors and painting and to bring them into harmony." One of the paintings on display, in fact, is entitled "Harmony," and shows a figure, arms outstretched, hands balancing birds of opposing colors, white and black. Another oil painting on canvas, called "The Last King," is an intriguing portrait of an ancient monarch in the process of fading into the dust of history.
Gasparyan does not give himself any stylistic labels and hesitates to say what is specifically Armenian in his painting. But the identity is there. "It is however clear to me that very strong emotions that I have for my homeland flow into my painting and find expression there."
From Painting to Sculpture
The other two young artists, Arman Hambardzumyan and Hakob Vardanyan, have presented remarkable works of sculpture.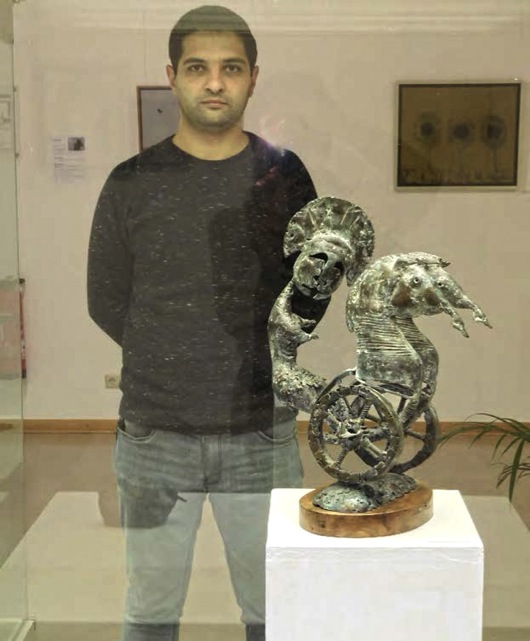 Arman Hambardzumyan and "Hector"
Hambardzumyan, born in 1988, did his undergraduate work at the Henry Igityan National Art Center and his master's degree at the Yerevan State Pedagogical University. But, as he put it, "formal study was not so important; more important for me was the process of coming into being." In one of his sculptures on display, entitled "Hector," this is most striking, for the figures of the Homeric hero with his steeds seem to grow organically out of the bronze. The piece is fashioned from many, many small pieces of bronze welded together. Bronze is what he prefers, but he also experiments with other materials and in combination. In a piece entitled "Eruption," he has taken a piece of ancient wood from a crater. It is petrified, that is, it has turned into stone, and he has joined it with bronze and ceramics. The female figure depicted embodies this process of coming into being, of transformation from the organic into the inorganic and further, to art.
Childhood realities played an important role in his development as well. "As a child," he recalls, "I had no toys to play with, so I was forced to make my own." And it is true that one can find traces of this toy-making, a sense of playful creative exploration in his sculptures.
Material hardship also was a factor in his education.
"My father always wanted to be an artist," he explains, "but unfortunately did not make it. So I wanted at all costs to be an artist, as I made clear even in elementary school."
That was not easy, for financial reasons and the young boy often felt alone. But now, having realized his dream, the world looks different. "I am very lucky and am very happy to be living in this period of time and to have the possibility to work with so many different materials in my artistic activity."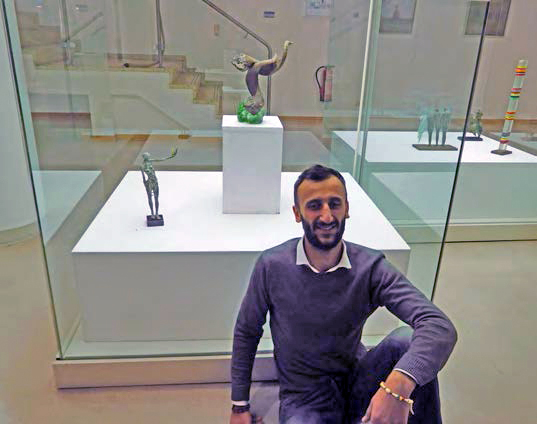 Hakob Vardanyan with "Face and I" and "She"
Hakob Vardanyan, about the same age as Hambardzumyan, traces his interest in sculpture back to his earliest years, when he played around with modeling figures. A graduate of the Yerevan State Academy of Fine Arts, he has concentrated on bronze, his favorite material, with which, he says he "can express dynamics and emotions the best." In the current phase of his development, he is experimenting with the relationship between cold metal and warm glass. For example, one sculpture on display, entitled "Face," is a standing figure with one hand extended, that holds a mirror. Another, entitled "I and She," presents two fish-like shapes in communication.
In addition to creating art, Vardanyan is an organizer. As a member of various artists associations, he says, "I like to organize symposiums in Armenia, through the internet, and have taken part personally in such in Ukraine and Georgia." His visit to Wiesbaden marks the first time he has come to Germany and he is, in his words, "thrilled."

Art and the Spirit of Independence
As we celebrate the 25th anniversary of Armenian independence, it is refreshing to reflect on the achievements of the generation that has come into being in the interim. Here are four artists born between 1988 and 1991, years that spanned the catastrophic earthquake, the Karabakh war, the fall of the Berlin wall and the collapse of the Soviet Union. It was a time of great tension, extreme suffering and commitment to create a new existence for the nation and its people.
These visiting artists are only four, but they embody the strength, optimism and creative energy required to build that new future. All four have been honored with prizes both at home and abroad, all four have been featured in personal shows as well as group exhibitions, too numerous to be listed here in detail. Most valuable of all is the ability they demonstrate in their paintings and sculptures to draw lessons from their study of the great art of the past in order to generate new works of beauty, to absorb and embody the spirit of their Armenian culture, while opening up to the world at large.
The Armenian artist Archi Galentz has a quotation by composer Gustav Mahler above the entrance to his atelier in Berlin, which reads, "Tradition is not to worship the ashes, but to pass on the flame, keep the fire burning." That fire is burning and we can see the light and feel the heat.
---